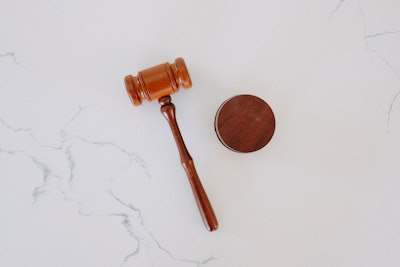 A Utah man has been charged with voyeurism after he allegedly secretly filmed videos of nude people at the University of Utah's main recreation center and gym.
According to police, 32-year-old Fredrick William Weitz III, 32, was not an employee or a student at Eccles Student Life Center. Police say he his cameras inside restrooms at the facility.
The Salt Lake Tribune reported that Weitz was charged in 3rd District Court on Dec. 5 with forgery, a second-degree felony; burglary, possession of forgeries and forgery devices, and two counts of identity fraud — all third-degree felonies; as well as five counts of voyeurism, a misdemeanor.
A probable cause statement revealed that on Nov. 30, a witness in a third-floor restroom of the gym noticed something black underneath a sink. After looking closer, he discovered a camera affixed under the white sink with white athletic tape. The witness removed the device and turned it in to the front desk.
Police responded with a sweep of restrooms at the facility, finding a second device in a basement-level bathroom on the west side of the building by the pool. That device was pointed at an area where men would be changing.
Surveillance footage allowed police to identify Weitz as the suspect, as they saw him enter the facility and swiping a campus recreation services card.
Police arrested Weitz on Dec. 1 and found the recreation services card in his vehicle, along with white athletic tap, micro SD cards, thumb drives and other recording equipment. They also found blank cards with magnetic strips and a machine used to encode the cards in the vehicle.
Weitze is being held without bail in the Salt Lake County jail. His next court appearance is scheduled for Dec. 19.
John MacDonald, director of the Eccles Student Life Center, issued a statement acknowledging that "many of our patrons will feel victimized and violated by the perpetrator who installed these cameras in what are supposed to be private and safe areas of our recreation center."
"Please know that university leaders share your outrage and will do everything in our power to hold responsible the person who destroyed our sense of safety and community," the statement continued.