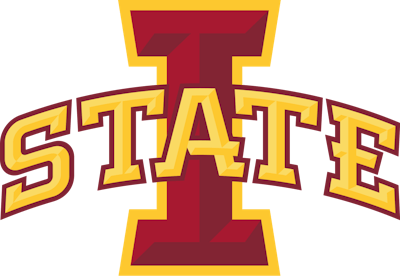 The Iowa State University athletic department announced Tuesday that Wednesday's men's basketball game against Omaha and the women's basketball game against Drake on Thursday have been canceled due to the threat of severe weather.
As reported by The Associated Press, neither game will be rescheduled. Fans who had purchased single-game tickets for either game will be issued a refund.
"After consulting with both Omaha and Drake, we believe that canceling both games today will afford the student-athletes from all four teams the opportunity to depart ahead of the storm and return safely to their homes to spend the holidays with their families," Iowa State athletic director Jamie Pollard said, as reported by the AP.
Ames is currently under a winter storm warning expected to drop up to 10 inches of snow Wednesday through Friday, with high winds producing potential blizzard conditions.
"The approaching bad weather we've heard about isn't anything to roll the dice on — even if it is the final non-conference games for both Cyclones basketball games before their respective Big 12 scheduling gauntlet begins," wrote Randy Peterson of the Des Moines Register. "Sure, the weather might not be as bad as we're told. But what if it's worse? Traveling fans could have cars stuck for days, possibly weeks. Opposing teams could get stranded, and just as important: Iowa State's men's and women's players probably wouldn't get home for Christmas."
The ISU men and women next play Dec. 31. The men will be home for their Big 12 opener against Baylor and the 14th-ranked women will visit Texas Tech.