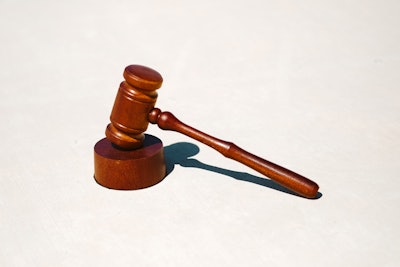 File Photo/Unsplash
Two high school coaches and a player in Massachusetts were charged this week for their alleged roles in hazing incidents earlier this year.
WFXT-TV of Boston reported that Timothy O'Connor, 48, Michael Attah, 27, and Jesse Rodriguez, 18, were all charged in connection with alleged incidents at Haverhill High School between August and October.
O'Connor, the head football coach, was charged with intimidation of a witness, failure to file a 51A, and failure to report hazing. Attah, an assistant coach, was charged with intimidation of a witness and failure to file a 51A. Rodriguez, a player, was charged with three counts of indecent assault and battery on a person 14 years of age or older, assault and battery and hazing.
All three men were arraigned Tuesday in Haverhill District Court.
Hazing reportedly occurred on three occasions at Haverhill High School athletic facilities targeting three different people, as reported by WFXT-TV. The coaches became aware of the hazing, according to officials, and failed to report it. Furthermore, the DA says the coaches either discouraged a victim from reporting it or encouraged the destruction of evidence.
Haverhill police said charges are also being sought against five juveniles as a result of the investigation.
O'Connor and Attah were ordered to stay away from Haverhill High School and have no contact with the victims, witnesses, or members of the football team and to not participate in any coaching.
Rodriguez was ordered to stay away from the school and have no contact with the victims, no use of social media and no participation of organized sports.
O'Connor's bail was set at $750, Attah's at $350 and Rodriguez's at $200, the station reported.
Calling the hazing incident "unconscionable" in a statement, Haverhill Public Schools superintendent Margaret Marotta thanked the students, families, and staff who spoke up about the alleged acts.
"At its root, hazing is meant to cause harm, discomfort, embarrassment, humiliation, and ridicule," Marotta said. "All forms of hazing and harassment are intolerable; hazing of this magnitude is unconscionable. For those courageous students, families, and staff who have spoken up, thank you."
School administrators said police and the Department of Children and Families were notified once they learned about the allegations. The superintendent placed the coaches on administrative leave and brought in an external investigator to conduct a school-based investigation.
"While we cannot comment on the ongoing investigation or the pending criminal charges, let us be clear, a coach is, first and foremost, a teacher," Marotta said, as reported by WFXT-TV. "The role of a coach is to set an example for the players, inspiring them to be better on and off the field. A coach's primary responsibility is to ensure each student-athlete's health and well-being."
School officials have also enrolled the support of the Center for the Study of Sport and Society at Northeastern University, with the goal of helping student-athletes and coaches to become more inclusive, and promote sports as a way to bridge cultural gaps and resolve conflicts.
"We refuse to be defined by these events, and they do not accurately characterize the hundreds of other student-athletes and dozens of dedicated coaches within our school district," Marotta said. "As we move forward to rebuild our football program and instill best practices for all our teams, the school system will continue to be intentional about the growth of our athletes on and off the field."