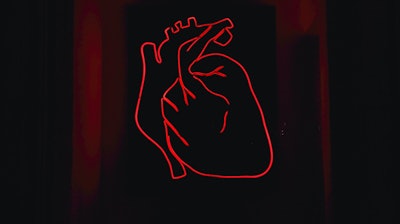 A prep school in Philadelphia screened hundreds of student-athletes for possible heart problems on Saturday as part of an annual event that organizers hope will help save lives.
Nonprofit Simon's Heart held the event at St. Joe's Prep, which was planned before Buffalo Bills' Damar Hamlin suffered cardiac arrest during a Monday night game against Cincinnati. However, organizers said the incident heightened awareness and increased registrations.
"Make sure it's nice and tight," Caleb Datto told his peers as he taught them to use an AED. "There's only one thing to bring the rhythm back to the heart to make it keep doing that."
Datto said teaching his peers CPR is personal.
"We just don't know when sudden cardiac arrest is going to happen to someone so, it's important that everyone knows CPR," said Datto, who has a heart condition.
Datto said that early detection saved him and led him to Simon's Heart.
Simon's Heart has visited St. Joe's Prep nearly every year since 2015 when a student-athlete died suddenly during football practice from a condition that resulted in cardiac arrest.
"I'm amazed that finally, something we have been shouting from the rooftops for years is finally on the top of the tongues of the individuals that are responsible for raising that awareness," said Simon's Heart executive director Jenn Parrado. "It's not just for the NFL, it's for every community, youth sports, dance, anyone really needs to have an emergency action plan in place."