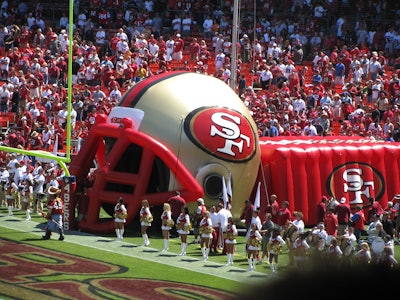 A San Francisco 49ers fan fell Sunday from stands near the tunnel at Levi's Stadium as he tried to catch a towel thrown by San Francisco quarterback Brock Purdy.
Purdy was headed to the locker room after the game against the Arizona Cardinals when he threw the towel. The fan reached for the towel but missed it and fell to the ground.
A video of the incident posted to Twitter shows the fan quickly getting up after landing on at least two people.
There was no immediate word on the fan's condition.
The 49ers secured the No. 2 seed in the playoffs with their win against the Cardinals.