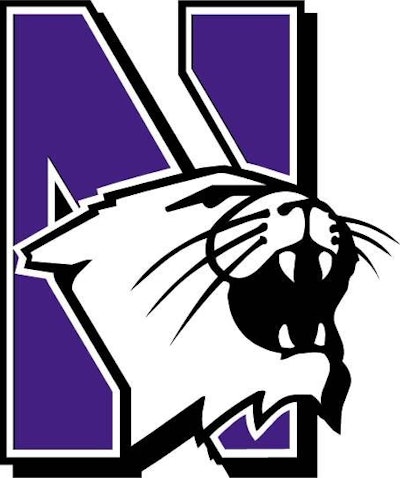 Northwestern University has initiated an investigation into an allegation of hazing within its football program, the school said Wednesday.
In a statement to ESPN, the university said it was made aware of the allegation after the 2022 season. Northwestern has hired an independent attorney, Maggie Hickey of the law firm ArentFox Schiff's Chicago office, to lead the inquiry. The investigation will likely include interviews with players, coaches and staff members, according to the university.
"While we do not yet know whether the allegations are true, hazing is prohibited by university policy, and we take these claims seriously," Northwestern's statement read, as reported by ESPN. "The health, safety and well-being of our students is the first priority. The inquiry is in its very early stages and will be rigorously fair to everyone in this process. It will focus on gathering facts and will not jump to conclusions. Northwestern strongly supports members of our community who come forward with concerns and encourages anyone to report those concerns to the university."
Athletic director Derrick Gragg informed players and coaches of the inquiry on Wednesday, according to a source.
Northwestern did not specify if the allegation came from a player or involved players, coaches or staff. The school said its athletic department will fully cooperate with Hickey during the investigation.
"The purpose of Ms. Hickey's investigation is to find the underlying truth of the allegations -- including the scope of any potential hazing activity or harmful culture," the statement concluded.
The Wildcats went 1-11 this season, their worst since the winless 1989 campaign, under 17-year head coach and former NU star Pat Fitzgerald.