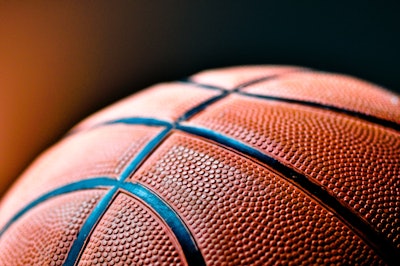 A boys' varsity basketball game between Dalhart (Texas) High School and River Road High School last week descended into an ugly display of racism from both players and parents on the Dalhart side of the court.
In a video supplied to The Daily Beast, a student from River Road in Amarillo, Texas can be seen standing at the free throw line. When the student prepares to shoot, the loud monkey calls interrupt the cheers.
"This is unacceptable. I think the student section is an amazing student involvement opportunity. But Dalhart has crossed the line tonight," River Road High School senior Cooper Pierce wrote about the incident on Facebook.
Pierce said the game was initially going well, but by the fourth quarter, Dalhart students showed an ugly side. Aside from monkey calls, a River Road player was allegedly called the N-word while standing in front of the student section. Pierce also noted that parents from Dalhart called the team "ghetto," "trashy," and "other extremely disrespectful names."
"Not all of Dalhart is like that but it needs to be addressed in the community that it isn't cool, funny, or ok to do this shit," a Facebook user responded to the post. "Dalhart has gone down hill. …It's just gotten worse."
Dalhart students were pushing racist overtones on social media even before the game began, posting pictures of themselves in durags, face tattoos, sunglasses and bling, and flashing imitation gang signs. One of the photos, which was removed from Facebook, was captioned, "Looking a little "Thug'ish in here tonight!"
Dalhart superintendent Jeff Byrd responded to the incident in a press release.
"Dalhart ISD will not condone racist or discriminatory behavior and maintains a strict policy prohibiting discrimination. …It is the district's expectation that all students, including our student-athletes, communicate respectfully with their opponents and peers from other districts," the press release stated. "Likewise, faculty, administrators and coaches are to conduct themselves professionally at all times."
The letter added that the district would launch an investigation into the incident.
"School administrators are reviewing video footage, social media and will interview students and patrons who attended the game to ensure a thorough investigation," the release read. "Any misconduct by students or staff will be promptly addressed. …It is our goal to provide a safe, diverse, positive and discrimination free environment where all students can thrive."