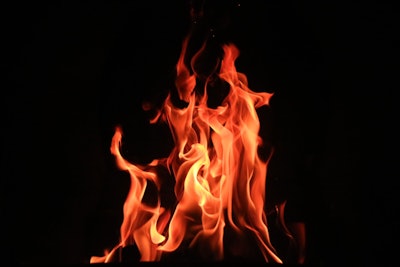 A grass fire broke out at Arrowhead Stadium Sunday night after the Chiefs beat the Bengals in the AFC Championship game.
According to the New York Post, the first started at Gate 6 of the Truman Sports Complex, which includes Arrowhead and the Royals' Kauffman Stadium.
The Kansas City Fire Department arrived to extinguish the flames as fans attempted to leave the venue in heavy traffic.
The local CBS affiliate reported that the fire was extinguished in about 30 minutes. The cause of the blaze is still under investigation.
A reported 73,426 fans were on hand to witness the Chiefs beat the Bengals 23-20 to make their third Super Bowl in four years.