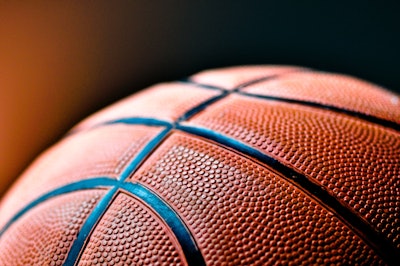 File Photo/Unsplash
Saturday's men's basketball game between Indiana University and Ohio State was briefly delayed when an object fell from the center court video board onto the court.
The Daily Hoosier reported Sunday that an object fell near Ohio State freshman guard Brice Sensabaugh as the teams were returning to the court to start the second half of the game.
Indiana University inspected the video board and said in a statement that a metal bracket related to the scoreboard's installation several years ago that dropped to the court.
"The piece that fell from the center hung scoreboard at SSAH on Saturday night was an unused unistrut bracket. It was 18 inches in length and just over 1 pound. It is believed that the unused piece was left from the original installation of the Daktronics scoreboard, which occurred 7 years ago, and the vibration from the crowd and music caused the piece to come loose and fall at halftime of the game. The scoreboard was inspected by IU facility operations staff and no other unused or loose pieces were found."
The falling object caused a five-minute delay to the start of the second half. The incident concerned Ohio State coach Chris Holtmann, who asked at the time about potentially postponing the rest of the game.
"I asked if I had the authority to say let's do the second half at another time," Holtmann said after the game, as reported by the Daily Hoosier. "They said, we can certainly have that conversation. (Indiana coach) Mike (Woodson) and I talked about it, and they reassured me again. I said, I'm not sure I'm comfortable. I'd like to consider doing the second half – I don't think I got that specific, but I said what assurances can you give us?"
The object left a mark on the court.
"I was concerned about resuming it without them going up and taking a look at it ... and determining that it was fully functional and that there were going to be no other issues with it," Holtmann said.
The Daily Hoosier reported that an object has fallen from above at the 51-year-old Simon Skjodt Assembly Hall in recent years.
In 2014, a piece of paneling fell from the ceiling and landed in the seating area, causing significant damage. That happened when no fans were in the building, but it caused a postponement of a game against Iowa that was scheduled for later that same day. IU ultimately said that incident was caused by shifting snow on the roof.
The game resumed Saturday and the Hoosiers beat the Buckeyes 86-70.