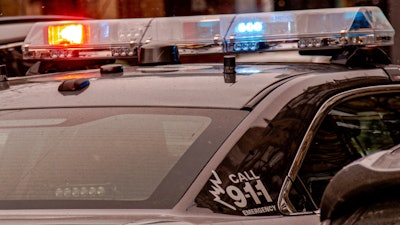 File Photo/Unsplash
A former wrestling coach in Ohio has been charged in connection with an incident involving a 14-year-old wrestler at a tournament in early January.
The Archbold Police Department said 28-year-old Aaron Brown is being charged with one count of assault and one count of endangering children, as reported by WTVG-TV on Tuesday.
On Jan. 7, police received information about an alleged assault that took place at a wrestling tournament at a school in Archibold. The person who reported the incident told police that Brown had choked one of his wrestlers.
Other spectators were able to intervene before the situation could escalate, WTVG-TV reported.
Brown allegedly assaulted the student wrestler after he lost a match against a Sylvania wrestler, WTOL-TV reported.
Multiple witnesses told police that Brown grabbed the student by the back of the neck, threw him into a wall, threw him into a set of metal doors and "used the child's body" to open the doors before throwing him into a hallway.
The victim's mother, Gayline Diller, said a statement that while she wished it was unnecessary to charge Brown, she appreciated the police department and prosecutor for pursuing justice in the case.
"The past few weeks have been incredibly challenging and emotional for our family," Diller said in the statement, as reported by WTVG-TV. "The outpouring of support my son is receiving is overwhelming. The kindness and encouragement from family, friends, and others in the community is heartfelt and greatly appreciated."
Ashton Oliver, a parent of a Sylvania student, said that as the incident was unfolding, she ran onto the mat to stop a wrestling match and draw everyone's attention to the alleged assault, WTVG-TV reported. She then alerted the Sylvania coach, who, along with other coaches, ran to the student's aid and physically restrained Brown.
Brown was initially put on on paid leave after the incident. The district announced on Jan. 9 Brown had been removed from his position after an investigation.
Swanton Local Schools superintendent Chris Lake told WTVG-TV that the district has previously received two complaints about Brown. Last year, a formal complaint of Brown cussing at students was filed, which was handled by the district's athletic director, Lake told the news station.