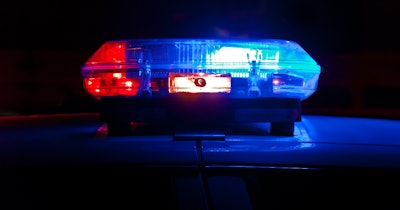 File Photo/Unsplash
Officials in a Pennsylvania county are investigating an incident caught on video that took place at a high school basketball game last week in which a juvenile was allegedly assaulted by a security guard.
The alleged altercation took place Tuesday night at the Jersey Shore Area High School, the Williamsport Sun-Gazette reported Saturday. Police responded to the high school in Porter Township at about 8:45 p.m. after a school security guard called 911 to report a disturbance.
When Lycoming Regional Police arrived, officers found the school security guard holding down a juvenile in the school lobby. The juvenile involved told police that he was punched in the face and put in a chokehold by the security guard when he turned around to pick up his cellphone, the report stated, as reported by the Sun-Gazette.
The school administration sent out a message to parents Wednesday morning condemning the incident, which was seen by some on a video that circulated on social media, officials reported.
In the message to parents, superintendent Dr. Brian Ulmer said the district was taking precautions to ensure that behavior like that seen in the video by the security guard doesn't repeat in the future.
"I want you to know that I find the behavior in the video deplorable and assure you that it is being dealt with appropriately," Ulmer wrote, as reported by the Sun-Gazette.
The video reportedly shows the security guard putting the juvenile into a chokehold, the report stated.
Ulmer later in the week told the Sun-Gazette that he couldn't comment on the incident because it was a personnel matter.
The Lycoming Regional Police Department's investigation is ongoing as officers continue to look into the events that led up to the confrontation between the juvenile and the security guard, the police report stated, as reported by the Sun-Gazette.
The Jersey Shore Area School District has confirmed to the newspaper that the security guard is no longer working in that capacity.