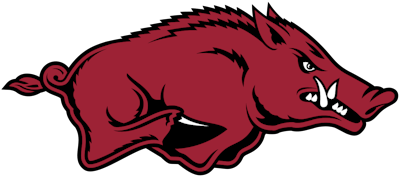 University of Arkansas athletic director Hunter Yurachek received a letter Jan. 30 in which a lifelong Razorback fan confessed to sneaking into a sold-out football game against Southern California in September 1974.
As reported by CBS affiliate KFSM, the fan posed as a concessions delivery worker to gain access to the stadium. Guilt got the best of him, and nearly a half-century later he even submitted a check reflecting 2023 ticket pricing. Yurachek tweeted Monday that he will put the money toward any future fines the Razorbacks might face.
The game pitted USC's Anthony Davis against Dennis "Dirt" Winston, the Arkansas linebacker who was given the assignment to "corral" Davis, who scored the Trojans' only touchdown that day.
The fan explained that while at work as a route salesman at the time, he was complaining about not being able to get into the game. A fellow coworker brought up how "Bobby faked a Hot Dog bun delivery and got in to see Ark. vs Texas in '71."
After talking his little brother into it, they both put on uniforms, and "it worked!" the letter says.
It actually only took 10 years for guilt to set in. He wrote that while mowing the lawn, "Out of nowhere, Jesus says what if I was the guy that swung the gate open for you?"
The fan says Yurachek shouldn't worry about any other games he snuck into over the years. After a recent reminder of the incident, he wrote that the "Holy Spirit said 'Make it Right.' "