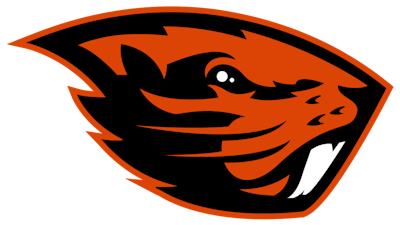 Oregon State University football fans will no longer be allowed to leave Reser Stadium at halftime and re-enter for the second half, ending a long-standing tradition at the school.
As reported by Nick Daschel of The Oregonian, the policy was revealed when Oregon State football season-ticket information went out to customers ahead of the 2023 season.
"The news has not been well-received, based on message boards and social media comments," Daschel wrote. "Spectators have been accustomed to leaving the stadium at halftime for their car to get a jacket or sweater, or grab food and beverages from their pregame tailgate."
OSU is discontinuing the practice for safety reasons, as well as a recognition that Reser will have more to offer thanks to a $162 million remodel of the stadium's west side.
Sara Elcano, OSU's senior associate athletic director for external operations, said the exit policy was changed because Reser Stadium now has enough amenities — including ample concessions and restrooms — to comfortably handle everyone inside the stadium during halftime.
Prior to renovation, there weren't enough points of sale for concessions during halftime, except for games with low attendance, Elcano told The Oregonian. She added that OSU would have banned the practice of leaving and re-entering the stadium at halftime long ago if Reser had adequate concessions and restrooms.
"To be honest, this is long overdue," Elcano said. "There were conversations for years, and we knew this hung on our ability to get this project done."
Oregon State was one of only two Pac-12 schools that allowed spectators to leave and re-enter during halftime last season — Stanford being the other. The new policy in Corvallis will receive its first test when the Beavers open the 2023 season Sept. 9 against against UC Davis.