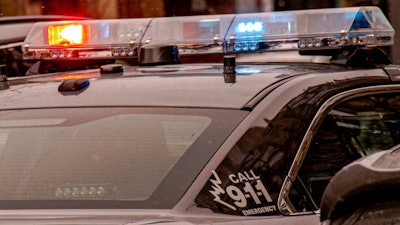 File Photo/Unsplash
A high school baseball coach in Texas has been arrested for allegedly assaulting a student at school last week.
Austin High School's head baseball coach Billy Brown was arrested Thursday on a charge of assault causing bodily injury after an incident Tuesday, the Austin-American Statesman reported.
KVUE-TV reported that court documents state that Brown is accused of kicking a student in the face on Feb. 7.
The incident involved a student who was trying to come into the athletics area through a set of doors at Austin High School. Brown and another coach told the student to find a different route.
The student briefly walked away from the side doors, but returned and entered, the Statesman reported. Brown reportedly grabbed the student by the shirt and threw the student to the ground. Another coach caught the student before the student hit the floor. Surveillance footage shows the other coach trying to separate Brown and the student, and Brown appears to kick the student in the face. The student eventually walks out, KTBC-TV reported.
Court documents said the student was injured, including a large scratch on his left shoulder as well as bruising and swelling in his right eye.
Brown has been relieved of his duties, Austin school district officials told the Statesman.
In a statement to KVUE-TV, Brown's attorneys said the incident was a school safety issue.
"Earlier this week, Austin High School Coach Billy Brown was guarding an exterior side door to the school when an unknown male without any identification approached, threatened him, and insisted on entering the school through that side door," the statement said. "The male made several attempts to enter the school after being told multiple times that he was not authorized to enter through that door. The male entered the school and Coach Brown attempted to detain him in order to protect himself, the students, and faculty at Austin High."
A spokesperson said the district cannot provide any further information about the incident because it is an active investigation.
The district announced Friday that Austin High athletic director Bernard Riley will be the Maroons' acting head coach. The team will open its season Feb. 21.
The Statesman reported that Brown succeeded longtime Maroons coach Glenn Bacak in the 2016-17 school year. Brown's teams have an overall record of 75-85-1, including a 35-33 mark in district games.