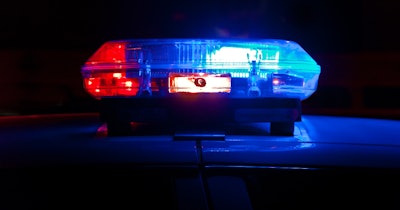 File Photo/Unsplash
Officials are investigating an incident in Wisconsin in which a secret camera recorded images of high school basketball players as they were changing after a game last week.
Associate principal and athletic director of Waukesha West High School Kyle LeMieux sent a letter dated Friday to families stating school officials were made aware of the video that was taken at Arrowhead High School in Hartland on Feb. 7.
LeMieux wrote that video footage was taken from the "designated team area" for West players and coaches after the boys basketball games at Arrowhead, WTMJ-TV reported.
The players were not aware they were being recorded, officials said.
LeMieux said school officials reached out to Arrowhead administrators and their school resource officer about the incident.
"The primary concern we have communicated to Arrowhead High School is an apparent lack of knowledge that the camera existed by our team members, nor sufficient communication that no level of privacy should be expected within the designated team room from game management personnel," LeMieux's letter said. "As a result, we understand that some if not many of our players went through the process of changing before and after the contest without knowledge of being filmed on camera. It is also our understanding that this same room has been the designated team room for many seasons."
WTMJ-TV reported that the Waukesha County Sheriff's Department is investigating the video incident.
Waukesha West said the sheriff's department understands the school's "urgency to ensure the video is destroyed, to understand who may have had access to this recording, and to confirm steps are being taken to prevent this type of incident in the future."
LeMieux's letter said Arrowhead administration is taking "immediate corrective action," but did not specify.