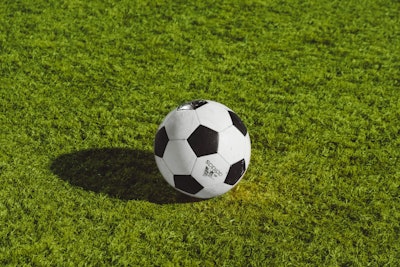 A 25-year-old Belgian soccer player died Saturday just moments after saving a penalty kick.
Arne Espeel, of Winkel Sport B, had just saved a penalty kick when he collapsed on the pitch at the club's Sint-Eloois-Winkel Stadium, according to Reuters.
Emergency services tried to save him, including through the use of an AED, but he was pronounced dead shortly after arriving at the hospital.
"Winkel Sport is in very deep mourning by the sudden death of Arne Espeel," Espeel's soccer club said in a statement. "We wish family and friends of Arne our heartfelt condolences in this heavy loss. Football is an afterthought."
Winkel Sport B play in the second provincial division of West Brabant. The team was up 2-1 against Westrozebeke at the time of the incident.
An autopsy has been scheduled to determine the cause of the death.