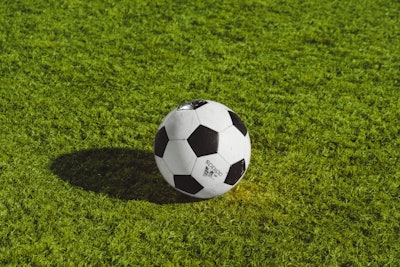 A Europa League match Thursday between PSV Eindhoven and Sevilla turned violent after a fan ran onto the field at PSV Stadium and punched the Spanish team's goalkeeper.
After being hit, Marko Dmitrović, the goalkeeper who was punched, subdued the fan. Players from both teams surrounded the fan and he was led away as other fans in the stadium booed.
"I never saw anything like it," Dmitrovic said when he was asked about the incident after the game. "I'm not going to say what I really wanted to do [to the pitch invader]. I'm glad I was aware of where he was coming from and was able to stop him, otherwise other things could have happened. He wanted to hit me, it's unfortunate that this kind of incident happened on a soccer pitch. UEFA should do something, this has to stop."
"It's a disgrace that the game resumed," Sevilla coach Jorge Sampaoli said after the match. "These acts have to be strongly punished. Otherwise it will happen again and we will not know when it is time to stop when faced with these types of situations."
PSV won the match 2-0.