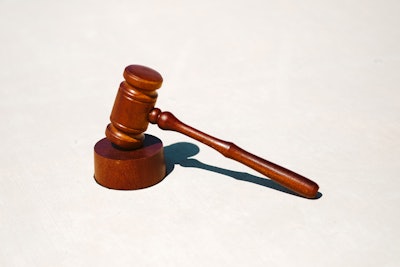 File Photo/Unsplash
A former cheer coach in Oklahoma has been arrested, accused of sexually assaulting a then-student from 2017 to 2019, including hundreds of incidents of sexual acts.
Jennifer Hawkins, 45, was a cheer coach for the Moore Public Schools district in 2017 and was still a coach for MPS, KFOR-TV reported. She coached at Brink Junior High School and Westmoore High School.
The alleged sexual assaults began in August 2017 with a student who was 16 at the time and a sophomore at Southmoore High School. The victim told officials the sexual contact between him and Hawkins carried on until 2022.
Hawkins was arrested Wednesday morning on one count of second degree rape and another count of sexual battery.
A probable cause affidavit was filed against Hawkins in Cleveland County on Monday, KFOR-TV reported. According to the affidavit, a letter was sent to the Moore Public Schools district earlier this year indicating Hawkins had been involved in a sexual contact with the former student.
"[Victim] described [Hawkins] as being very manipulative and controlling," court documents read.
When MPS received the letter, several staff members including the director of safety and security for MPS scheduled a meeting with Hawkins.
During Hawkins' meeting with MPS staff, she stated the former student had lived with her and her family for the last couple of years until ties were broken in October 2022.
"She at first denied the allegations and then after being confronted with some of the details that the victim was able to give to law enforcement, she ultimately admitted that she did have a sexual relationship with him for several years," said District 21 Asst. District Attorney, Jennifer Austin.
MPS staff read Hawkins the letter they received from the former student to which it was revealed the two allegedly had sex at Hawkins' home almost everyday during lunch. According to court records, Hawkins stated she first had sex with the former student at her residence in Oklahoma City. Hawkins was asked how many times she had sex with the former student to which she repeatedly stated, "no clue."
The former student said the incidents of sexual contact with Hawkins numbered more than 300 times at her home.
"[Hawkins] talked about [Victim's] age at the time they became sexual (16 years of age) and how their relationship would seem odd or inappropriate to other people," court documents show. "[Hawkins] stated her five-year relationship with [Victim] run together but stated he was an older sophomore and turned seventeen as a sophomore."
The former student was also interviewed by Oklahoma City police. Records show the former student stated during his sophomore year alone, he would get picked up by Hawkins during lunch and driven to Hawkins' home to have sex. The former student would then return to school.
"He didn't have a normal school experience because she was able to exercise that control over him," Austin said. "The control that she can have over him and the level of manipulation to take away that high school experience or that childhood for him and immediately thrust him into a secret relationship that he had to keep secret, not only from his family but since he was living in her home with her daughter [he] has to keep that secret also."
He attended Moore Public Schools until March of 2019 before transferring to Epic online, so the sexual relationship had as a Moore Public Schools student would have been from 2017 to 2019.
Court records show Hawkins initially met the former student through her daughter who is the same age as him, now 21 years old.
"[Victim] dated [Hawkins'] daughter initially then, according to [Victim], [Hawkins] began prompting him for a sexual relationship," the probable cause affidavit reveals.
The former student recalled the first sexual interaction with Hawkins in August 2017 in which she initiated sexual contact.
The former student provided OKCPD with text message conversations between him and Hawkins, in which Hawkins allegedly gets angry with the former student for messaging and observing other females on social media sites.
"Even though [Victim] is over the age of 16 which is the age of consent in Oklahoma. The statute reads if he is between 16 and 20 and [Hawkins] is an employee at the same school system, which is what the law read at the time, then it is a crime for her to have a sexual relationship with him."
Hawkins was booked into the Cleveland County Detention Center where she remained as of Wednesday night, KFOR-TV reported. .
"This victim came forward after he was finally able to move away from this individual and realize that what had gone on was wrong," explained Austin.
Austin said Hawkins' bond has not yet been finalized.
The Cleveland County District Attorney's Office has not come to a decision on the punishment they'll be seeking. Austin told KFOR-TV once they meet with the former student and review their options, they'll make a recommendation for punishment.