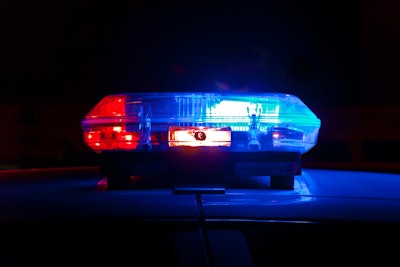 Popular rapper Tekashi 6ix9ine was assaulted by several people in the sauna at a gym in Lake Worth, Fla.
According to ABC News, Pal, Beach County sheriff's deputies were called to an LA Fitness outlet in Lake Worth on report of an "altercation between several individuals."
The incident left the rapper, whose legal name is Daniel Hernandez, with multiple non-life-threatening injuries. He was taken to a local hospital for treatment.
While not motive was immediately apparent, Hernandez's recent testimony against his own gang helped convict two high-ranking members. No arrests have been made.
Lance Lazzaro, Hernandez's attorney, did not respond to an email from The Associated Press. But he told other news outlets that Hernandez was attacked by three or four people in the gym's sauna. Hernandez previously faced decase in prison for his part in a racketeering case in which he was accused of using a violent gang as a private hit squad.
Hernandez's sentence was reduced to about two years after his testimony against the Nine Trey Gangsta Bloods, earning him a label as a "snitch."