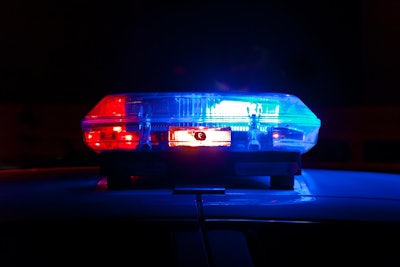 Ted Leonsis, owner of Monumental Sports, is hiring more D.C. police officers to increase security around Capital One Arena on game days.
The beefed up security around the home of the Washington Capitals, Washington Wizards and Georgetown Hoyas men's basketball, comes after mayor Muriel Bowser said the department doesn't have enough officers to increase patrols downtown.
According to WTOP News, Monumental Sports hired 20 percent more off-duty D.C. police officers on game days over the last season, with up to a dozen officers working each event, on top of those assigned to street closures.
"We have up to a dozen MPD officers each event night — from a roster pool of nearly 60 officers — whom we pay on top of the police provided by MPD's Special Operations Division for F Street closure on game days," said Anu Rangappa, senior vice president of communications for Monumental Sports.
While violent crime has decreased 4 percent from last year, city officials say the presence is important.
"It has been one of the top issues that stakeholders in the business community have raised when I asked them what concerns them most," at-large Councilmember Kenyan McDuffie said of public safety. "We want them to feel safe in order to come and spend their money and support the revenues that we need."
Bowser said that businesses will have to turn to security officers, as there just aren't enough trained police officers to go around.
"We need more presence, but it won't necessarily be police. Because in order to do that, I'm taking police out of Ward 8 or 4 or 5, like the downtown, and Ward 2 are going to certainly have its fair share of police," Bowser said.
Monumental is working with downtown partners to do just that.
"Together with our Downtown BID partners, we are also evaluating the most effective use of Reimbursable Detail Officers (RDOs) to patrol around our Chinatown neighborhood, but have moved forward with securing our own officers in the meantime," the statement said.
D.C. police sits at just over 3,375 officers, far short of the 4,000 Chief Robert Contee wants to see in his department.