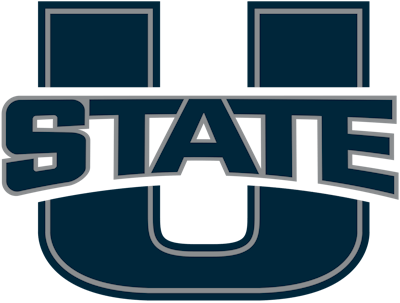 Utah State University redshirt freshman wide receiver Josh Davis, who collapsed during Thursday's spring football practice, had been upgraded from critical condition to fair condition as of Friday morning, according to a USU release.
As reported by CacheValleyDaily.com, the cause of Davis' collapse according to the release was a "non-traumatic sudden cardiac arrest." He was attended to immediately by USU training staff, led by associate athletics director for sports medicine Mike Williams. Emergency personnel later arrived and provided additional support.
Rachel Moyer, who as founder of the Greg Moyer Defibrillator Fund helped USU obtain an automated external defibrillator, told AB Today that the Davis incident Thursday represented the second time in a dozen years that Williams had saved the life of a USU student-athlete. In 2011, Williams used an AED to save basketball player Danny Berger, who like Davis experienced cardiac arrest during practice.
Davis was initially transported to Logan Regional Hospital where he was stabilized but remained in critical condition. He was later transferred to McKay-Dee Hospital in Ogden.
"They had an AED on the field and they used it on him — had started CPR and shocked him once," Moyer told AB Today. "Then the EMS was there and used their AED and shocked Josh four more times. None of the shocks brought him back into a normal rhythm. The hospital in Ogden said it was the CPR that did that. It's a bit unusual because it's not the normal scenario."
According to USU's statement, the McKay-Dee staff "continued treatment with therapeutic hypothermia to lower the body temperature to preserve his neurological function." Davis has since been taken off life-sustaining medical devices and is breathing under his own power, CacheValleyDaily.com reported..