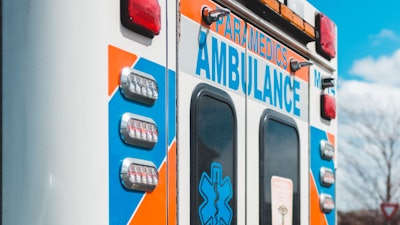 File Photo/Unsplash
A high school teenager in Washington state died last week after an accident on the school field during gym class.
Cheney High School announced Friday that 16-year-old Brayden Bahme was "severely injured" Thursday after a "tragic accident" during PE class, according to a letter sent by Cheney superintendent Ben Ferney and as reported by The Spokesman-Review.
Paramedics were called to the school just before 2 p.m. for reports of a person who was impaled in the eye and unconscious, the Cheney fire chief told KXLY-TV.
Bahme died Thursday night at Providence Sacred Heart Medical Center.
Cheney School District declined to answer further questions about the incident.
School continued as normal Friday but students were encouraged to seek support.
In a social media post, Bahme's aunt Holly Bahme Goodman said the family needed time and space to mourn.
Goodman organized a GoFundMe campaign to help raise funds for Brayden Bahme's burial arrangements and the family's immediate needs. According to the page, additional funds will be used for a youth fishing program in honor of Brayden.