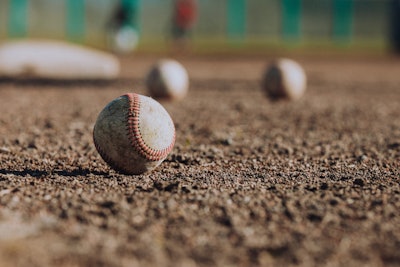 Players, coaches and parents all scattered after gunshots rang out at a youth baseball tournament near Houston, Texas, last week.
"I'm looking up and I'm seeing thousands of people just full-speed sprinting," youth baseball coach Jares Kornele said.
Police told KHOU 11 that parents attending the tournament at Baseball USA, a Spring Branch-area sports complex, reported hearing gunshots, but it was unclear where they were coming from.
"Scary ... it's a, it's very eye-opening. You don't, you don't really think it could happen to you, it's not something that you plan (for)," said John Maynard, whose 7-year-old son was playing in the tournament.
Kornele rushed his team out the back of the complex.
"We jumped a couple fences, we're throwing kids over fences. I got 12 kids on my team ... just get the kids over the fence," Kornele said.
Kornele's 6-year-old son Nolan said he had nightmares about "guns and all that kind of stuff" after the incident.
Maynard criticized tournament organizers' reaction in the wake of the gunshots.
"Their reaction was no reaction. So, it was very, it's very scary to think the next day, 'Hey, we're just going to have games and continue on as normal,'" Maynard said.
Houston Police Department are still unable to determine where the gunshots came from.