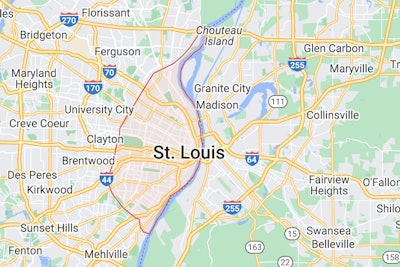 In the wake of a deadly mass shooting in St. Louis involving teens, city officials are spearheading a program to offer extended weekend hours at two recreation centers.
The first weekend of extended hours brought about 40 youths to the Dunn-Marquette Rec Center between Friday and Saturday night. But less than 10 attended the Wohl Center in North City.
"We need to deal with all kids. I will tell you many kids who may carry weapons with the intent of using them, they're usually not alone," said Wilford Pinkney, director of the Office of Violence Prevention for the City of St. Louis told the local CBS affiliate. "They're using with groups of other kids who then look at them or look to them, and maybe even look up to them, and may result in them engaging in similar behavior. So, these types of events are meant to pull kids away who don't have anything else to do."
A large turnout wasn't expected for the first weekend of extended hours, organizers said, as they didn't have time to publicize the new hours.
"The mayor, along with our partners, got together and said we wanted to respond to the challenges facing our youth and create safe spaces," Wilford Pinkney, the director, said at a Monday news conference. "And we did that."
The city is mulling providing teens with transportation and increasing security at the centers. They're also planning to work with promoters and partner with young people on social media to get the word out.
"Something that we think is really important is not just depending on social media to be the main communicator of what's happening in the community," Zenique Gardner Perry, a project director for the St. Louis Area Violence Prevention Commission, told the St. Louis-Post Dispatch, adding that the goal is not to bring in every kid in the city but to give those who are at risk of violence a safe place to be.
"We want them to know that they can come to the rec centers, whether they are young people who are coming from two-parent households or they're young people who would otherwise be carrying guns in the street," Gardner Perry said.