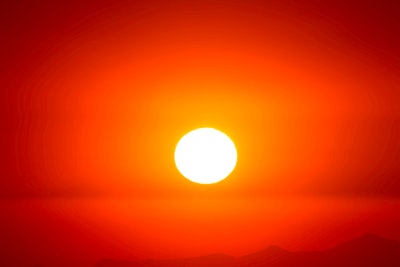 The family of a 12-year-old boy who died after suffering a medical emergency alleges his teacher ignored his pleas for help while running during extreme heat at Canyon Lake Middle School.
Yahshua Robinson suffered a medical emergency Tuesday around 11 a.m. during his physical education class at Canyon Lake Middle School in Lake Elsinore, according to the local NBC affiliate. The temperature at the time was in the low- to mid-90 degrees.
Amarna Plummer said her nephew hadn't dressed properly for his gym class, and he was told to run for not doing so.
"He was reaching out to the teacher, saying he needed some water. He said he couldn't breathe. He was telling the kids this," Plummer said.
Robinson's condition worsened until he finally passed out. Emergency responders arrived a short time later but Robinson was pronounced dead at a nearby hospital.
Robinson's family is furious.
"Why would you have a child in his clothes – he didn't dress out – running a field?" Plummer said.
Plummer said Robinson's mother is a P.E. instructor at a different school in the district. According to Plummer, her sister-in-law warned school administrators about the dangerous heat.
"She informs the administration, 'Do not let any children go out today for P.E.' And what happened? She gets a call he passed out on the field," Plummer said.
Lake Elsinore declined to comment on the matter.
The district released a statement saying it was "saddened" to confirm the death "of one of our students due to a medical emergency at one of our LEUSD campuses." It added that grief counselors are helping students and staff.