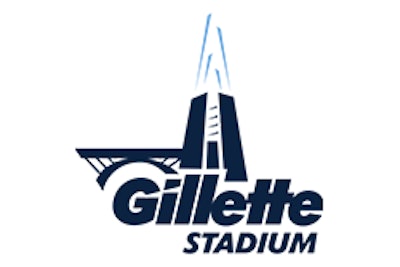 A person attending Sunday night's NFL game between the Miami Dolphins and New England Patriots at Gillette Stadium said the man who died there following what officials called an "incident" had been punched in the head two times.
As reported by ESPN, with additional reporting by The Associated Press, Joey Kilmartin said in an interview with several local media outlets that he saw Dale Mooney, a 53-year-old from Newmarket, N.H., confront a rival Dolphins fan whom he had been arguing with during most of the game.
Dale Mooney was pronounced dead at Sturdy Hospital in Attleborough, after Massachusetts State police initially said he had "an apparent medical event" in the 308/309 section of the stadium shortly before 11 p.m., according to NBC affiliate WBTS.
"He [Mooney] went over to Section 311, and he basically engaged in mutual combat with another fan," Kilmartin, who captured video of the incident, told The Boston Globe. "A lot of people started trying to pull them apart. ... It looked like somebody was in the middle of them. And then a man in the Dolphins jersey reached over, and he connected with two punches to the victim's head. It wasn't something crazy or out of the ordinary until, 30 seconds later, the guy wasn't getting up."
Police and personnel responded to the facility's upper deck shortly before 11 p.m. and found Mooney "in apparent need of medical attention," the Norfolk County district attorney's office said Monday in a news release, as reported by ESPN. Mooney was taken to a hospital, where he was pronounced dead, according to the release.
The results of an autopsy are expected this week, a spokesperson for the district attorney's office said.
Massachusetts State Police are investigating what transpired.
"Numb. I just feel numb. I just can't even believe this is for real," Mooney's wife, Lisa, told Boston's ABC affiliate WCVB. "I want to know what happened. What caused this?"
Gillette Stadium officials said in a statement they were "heartbroken" to learn about the death of Mooney, whom they described as a lifelong Patriots fan and a 30-year season-ticket holder.
"We continue to work with local authorities to assist them with their ongoing investigation," the statement indicated, as reported by ESPN. "We extend our sincerest sympathies and heartfelt condolences to Dale's family and to all those who are mourning his loss."