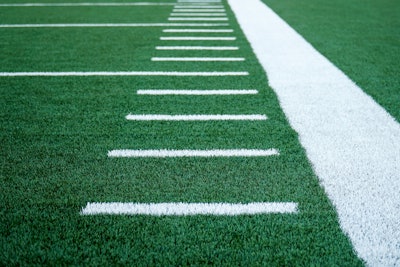 A recent increase in violence at high school football games has schools in Charlotte, N.C., for the adjusting safety and security policies for athletic events.
A fight involving multiple students last weekend at Harding University High School's homecoming was the most recent event. Last year, Charlotte-Mecklenburg Schools dealt with similar problems, resulting in new rules for athletic events.
At least one person was hurt in the fight between students at Harding.
"Last year protocols for safety and security for athletic games were put in place," the district said in a statement, according to WCNC. "We will continue to follow those plans which include having visible security at the games, not permitting unaccompanied minors at the games, and requiring fans to stay in the bleachers except for visits to the concession stands and restrooms."
Chesterfield County School District in South Carolina now require students below eighth grade to have a chaperone with them.
"We want everyone to be safe, it's not anything to put an extra burden on parents or what have you," Omoro King, Chesterfield County School District Chief of Student Services & Administration said. "It's all about accountability. Making sure we get to ensure we get to enjoy the games.
"They shouldn't have to worry about while they're sitting there, watching the football game or watching their kids perform out on the football field, or any of our athletic events, it's all about making sure that our families are protected."
In addition, a clear bag policy is in effect. Clear bags at athletic events are also required at Rowan-Salisbury Schools and Cabarrus County Schools have the same policy.