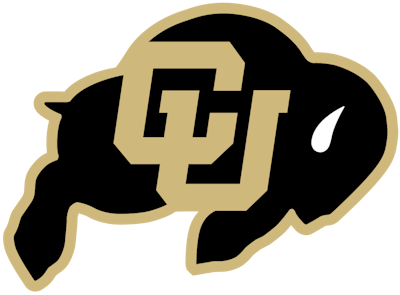 University of Colorado athletic director Rick George sent a letter to the CU student body ahead of Saturday's home game to reassess expectations for behavior in the student section, especially in regard to anything that could cause harm to them or those around them.
"We want to remind [students] of our expectations of fan conduct during games," George said in his letter, as reported by on3.com. "We expect all our fans to refrain from vulgar language, verbal or physical abuse, underage drinking, and overall intoxication.
"This type of conduct will not be tolerated at our home sporting events, and I have instructed our gameday staff and members of law enforcement to enhance their monitoring efforts of our fans' conduct. … In addition, I ask you to refrain from entering the field after games."
In addition, George also called on the entire fanbase to refrain from rushing the field in the event the Buffaloes pull off the shocking upset of USC at Folsom Field.
"Although 'rushing the field' has long been a college football tradition, in recent years, many schools and conferences are cracking down on the practice, as it greatly jeopardizes the safety of players, coaches, staff and other fans," the AD's letter. "Rushing the field is in violation of University and Pac-12 regulations.
"Unfortunately, after both of our first two home games, we received an inordinate number of complaints regarding fan conduct (especially student conduct), and after both of our home game victories, students and fans 'rushed the field.' Such conduct is unacceptable, and I ask you to please refrain from such behavior for any future events."
According to on3's Barkley Truax, George summed up the letter by telling Buffaloes' fans to stay safe and that he can't wait to see the student body out in full force was Colorado takes on the eighth-ranked Trojans, a 21.5-point favorite, this Saturday.