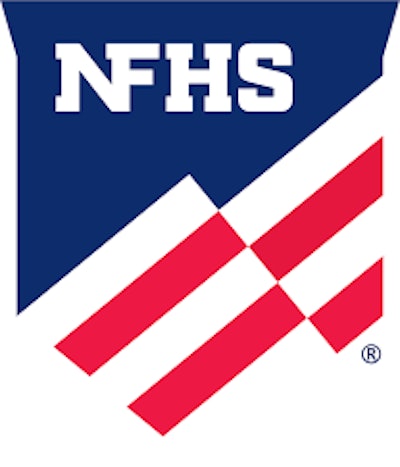 The tragedy in Lewiston, Maine, last week is the latest sign of troubling times in our nation with regard to gun violence. Eighteen people lost their lives and another 13 were injured in an incomprehensible mass shooting. Our hearts are burdened by this senseless act, and our thoughts and prayers are with the families whose lives have been turned upside down.
This horrific act of violence occurred at a bar and a bowling alley; however, in the past few years, an increasing number of shootings have occurred around school events – particularly Friday night football games.
According to David Riedman with the K-12 School Shooting Database, there have been 34 shootings at middle school and high school sporting events since August, a pace that would surpass the 38 of last year. To call this a "concerning trend" for everyone involved with interscholastic sports nationwide would be putting it mildly.
These events have occurred throughout the country – from states in the Deep South, to California, New York and, most recently, Ohio, where, according to Cleveland.com, "the episodes have resulted in a near forfeit, two relocations and games in which fan attendance was either limited or barred outright."
Certainly, the safety of individuals attending middle school and high school events must be paramount for school officials; however, limiting fan attendance at school sporting events is a last-resort solution. Many student-athletes and their families experienced this loss of connectivity when stadiums sat empty during the pandemic.
High school sporting events traditionally are safe gathering places for fans to attend and celebrate the accomplishments of high school student-athletes. We must do whatever is necessary to make sure these venues remain safe and secure.
In most cases, shootings that have occurred in and around school venues mirror the increase in gun violence at large gatherings nationwide. Often, fights between individuals not connected to the game whatsoever occur outside stadiums and, unfortunately, more of these events are ending violently with the use of guns.
The movement of this type of violence into the interscholastic sports space must be met with increased security efforts on the part of school officials. While we hope that efforts by governmental and community leaders begin to reduce gun-related violence, athletic administrators in our nation's middle schools and high schools must have plans in place to protect spectators, student participants and officials.
More intense security plans have been in existence at college and professional sports venues for many years; it is essential that leaders in high school sports move after-school safety and security to the top of their priority lists -- not only for games, but for practices inside and outside the building as well.
Many resources are available for high school athletic administrators to implement after-school safety and security programs, including the free online education course on the NFHS Learning Center at www.NFHSLearn.com. "Afterschool Security" provides practical strategies for developing and implementing a school safety team and an after-school activities supervision plan.
In addition, other organizations have courses, workshops and materials available to formulate an Emergency Action Plan for event security. The National Interscholastic Athletic Administrators Association (NIAAA) offers Leadership Training Course 631 on "Athletic Administration: Emergency Management of Interscholastic Athletic Events."
The Safe Sport Zone, through its founder Jay Hammes, offers safety training programs that include seven steps to mitigate liability at high school athletic events. The training emphasizes the importance of building your team, screening the gate entrance and dealing with irate fans.
Other organizations include the National School Safety and Security Services and the National Center for Spectator Sports Safety and Security.
High school football state championships are underway across the country. Alaska has already claimed its state champions with West Anchorage High School defeating South Anchorage for the Division I title. As these events continue across the country over the next four to five weeks, we want to ensure that stadiums remain open for everyone to attend. The fans – students, parents, other family members, friends, community residents – are what make education-based athletics different from non-school sports. Let's pay extra attention to the safety of everyone who attends and enjoys these events.
Dr. Karissa L. Niehoff is in her sixth year as chief executive officer of the National Federation of State High School Associations (NFHS) in Indianapolis, Indiana.