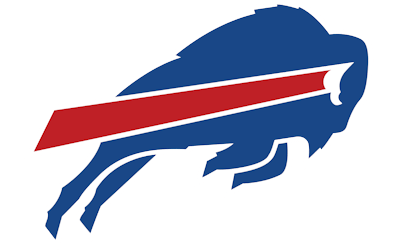 After two pedestrian accidents on Monday night, one Erie County, N.Y., lawmaker says he wants to see significant safety changes made around Highmark Stadium before the next Buffalo Bills season.
As reported by Buffalo CBS affiliate WIVB, minority caucus leader John Mills says he's been concerned for decades about pedestrian safety around the stadium, which opened in 1973. He wants to see major infrastructure improvements by next season, well before the Bills' new stadium construction is complete in time for the 2026 season.
A 65-year-old Rochester man was killed after being struck by a car just outside Highmark Stadium Monday night, the Orchard Park Police Department said.
According to WIVB's Tara Lynch, police said the accident happened on Southwestern Boulevard outside the stadium at around 8:20 p.m., just minutes after the Bills kicked off their Monday Night Football matchup against the Denver Broncos. Orchard Park police said they responded to the scene and located the victim lying in the street. A delivery driver has been accused of striking the individual, then leaving the scene.
The second accident, police said, occurred at approximately 10 p.m. at the intersection of Milestrip and Abbott roads. They said a 36-year-old Buffalo man was stuck by a vehicle while he attempted to cross the street against the crosswalk sign. Following an investigation, police said, the vehicle had the right-of-way at the time of the accident.
The Erie County Sheriff's Office says there is decreased visibility at night in the area around the stadium. Drivers and pedestrians should take the extra precautions one would employ on Halloween.
"It's a good comparison, in fact even more so. You have thousands of people on the streets and in some instances there are no sidewalks available, so they are on the shoulders," Undersheriff William Cooley told WIVB.
Mills is calling for wider sidewalks north on Abbott Road to Milestrip Road and south on Abbott Road, and better lighting. He spoke at a stadium community meeting in July 2022, warning that the infrastructure needs to be changed to keep fans safe.
"Wide handicap sidewalks running from Southwestern Boulevard, north on Abbott Road up to Milestrip Road on both sides, on the Hamburg side and on the Orchard Park side, because these are residents who have been suffering for years without proper ability to go up and down that road," Mills said in 2022.
"I didn't want to say I told you so, but I did. I've been singing this song since I was a councilman in Orchard Park in the '80s and '90s," Mills told WIVB Tuesday night.
"The state needs to help out here," Mills added. "They're the owners of this facility now and they have deeper pockets than we do in the county."
There are no sidewalks along Big Tree Road and California Road, where Joe Dimarco owns Wings Event Center, which serves as a parking lot on game days. He wants to rebuild a pedestrian bridge over South Branch Smoke Creek that was taken down after 39 years.
"This day and age with lawyers and liabilities and everything, the Bills decided to take out the path. We've been trying to to come to some kind of terms. Let's make a public access here for people, not just to park here, but for everyone who wants to drop their loved ones off," Dimarco said.
The Bills host the New York Jets at Highmark Stadium on Sunday at 4:25 p.m. While it will be daylight when fans get to the stadium, the sheriff's office warns it will be dark when fans depart, adding that drivers should take it slow in this area. The department is also is asking pedestrians to be mindful of nearby traffic when walking to and from the stadium, using other safety measures such as wearing bright clothing, WIVB reported.