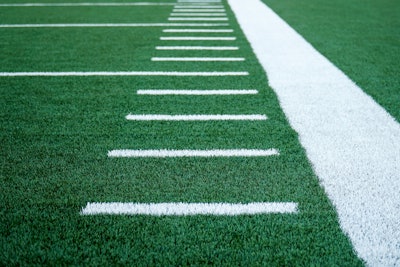 Tailgating tradition at LaGrange College's Callaway Stadium may be in jeopardy after an incident prior to a high school football game slated for the venue caused chaos and sent people running.
While no one knows exactly what happened, Troup County Sheriff's Office (TCSO) is working with the Troup County School System (TCSS) and other agencies on an action plan for any future incidents, with safety being the top priority.
"Something happened out there that caused people inside of the stadium to react," Stewart Smith of the Troup County Sheriff's Office told New 3. "Was it a noise? Was it gunshots? We really don't know at this point. We're not going to go down that road again and debate further. But, something happened that caused panic inside the stadium."
What started as a tailgate soon turned into what some say, was "a block party gone wrong."
"I'm sure there was drinking involved, alcohol, probably illegal drugs taking place out there," Smith said. "That allowed them to be out there all day long. We had that taking place outside…the crowd inside, and you're talking about around 5,000 people with a staff of probably, at most, 30 people."
Effective immediately, LaGrange College and the Troup County Government are not permitting any tailgating on either of their properties. TCSS also encourages spectators to review the rules for all athletic games including the clear bag policy and weapon screening before entering the stadium.
According to News 3, Troup County EMA director, Zac Steele, says their emergency management team will be visiting sporting events across the state to meet with other public safety agencies. The goal is to have a safety plan in place for all events at Callaway Stadium starting fall 2024.