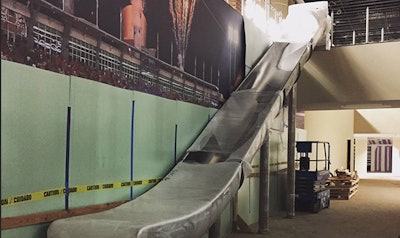 Clemson has made headlines recently for the many extravagances of its new football facility set to open Feb. 1. Among the amenities the facility boasts: a mini-golf course, laser tag, a movie theater, a bowling alley and a basketball court. It's even got a nap room.
If all that makes the facility sound a bit like a playground, you're not wrong. But the playground vibe doesn't stop there.
They're installing a freakin' slide.
Of course, it's not just a giant playground for football players. The $55 million football operations center will also feature all of the standard training amenities and office space you'd expect of a big-budget program in the college athletics arms race.
Check out a virtual tour of the facility in this video below.