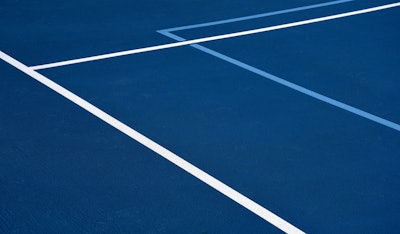 Pickleball, considered the fastest growing sport in the United States, has suffered a minor setback. The city of Lake Oswego in Oregon is closing its only pickleball courts due to noise complaints from people who live nearby.
"As documented, the whack, whack, whack noise from pickleball is unbearable and physically and emotionally harmful to our neighbors who live as close as 42 feet from the courts," a person who supports the closure said at a City Council meeting earlier this wee, as reported by ABC affiliate KATU in Portland.
"People who choose to live by a city park should not be shocked when there's noise coming from activities at the park and should be in no position to demand that those activities cease," someone who is against the closure said at the same City Council meeting.
For a year, city leaders have looked at options to address concerns at George Rogers Park, including adding "court covers" that are meant to reduce noise. They also identified other locations where new courts could be built. Ultimately, those options were either too expensive or not proven to be effective.
Instead, City Council members voted to close the George Rogers pickleball courts and convert them into tennis courts. City leaders will gather community input in the coming months as they examine turning the tennis courts at Westlake Park into pickleball courts.
From AB: How Pickleball Facilities are Evolving as Players Demand More Places to Play
Efforts to meet demand for pickleball facilities are not limited to Lake Oswego. According to a 2023 participation report from the Association of Pickleball Professionals, 14 percent of Americans age 18 and older — or 36.5 million people — played pickleball between August 2021 and August 2022.