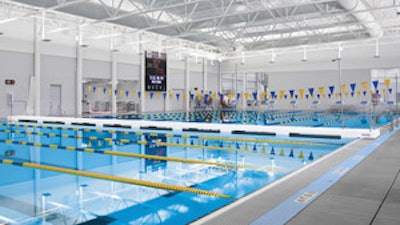 Check out the newest products as seen in the October 2021 issue.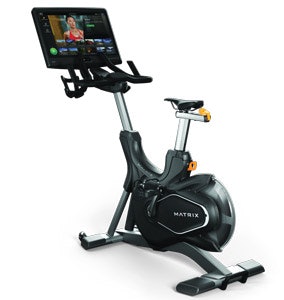 Matrix Fitness
The Matrix Virtual Training Cycle allows users to ride the way they want. A bright, crisp 22-inch touchscreen with an app-based interface makes it easy for users to access Matrix-exclusive programs, instructor-led cycling classes and popular entertainment apps while they work out, as the WiFi-enabled console connects to the Matrix Connected Solutions digital ecosystem. The advanced cycle includes a protected freewheel design with magnetic resistance, intuitive four-way adjustment with quick-touch operation, a comfortably contoured seat and multi-position handlebars that simulate the different grips of real road racing. Features such as quick-release service panels and easily removable pedal cranks help streamline service and maintenance.
www.matrixfitness.com
info@matrixfitness.com
(866) 693-4863
---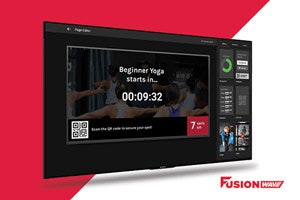 InnoSoft
Fusion Wave raises the bar for digital signage, displaying each user's look, information, news and events — all presented beautifully and updated in real time. Fusion Wave is a customized digital information hub that will keep visitors engaged by bringing a facility's day-to-day operations into the here and now.
engage.innosoftfusion.com
sales@innosoft.ca
(888) 510-3827
---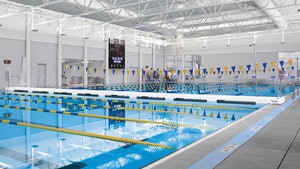 S.R.Smith Bulkheads
Bulkheads expand options when colleges, universities, K-12 schools and natatoriums are scheduling classes, sports, special activities and swim meets. Stark Bulkheads, now part of the S.R.Smith commercial portfolio, has been the durability leader for decades in the manufacture of monolithic composite bulkheads. Stark Bulkheads' air chamber system makes moving a bulkhead quick and easy. These customizable bulkheads are the perfect fit for any facility looking to maximize its programming and competition layouts.
www.srsmith.com/en-us/products/pool-dividers/bulkheads/
customercare@srsmith.com
(800) 824-4387
---
This article originally appeared in the October 2021 issue of Athletic Business with the title "New & Improved." Athletic Business is a free magazine for professionals in the athletic, fitness and recreation industry. Click here to subscribe.