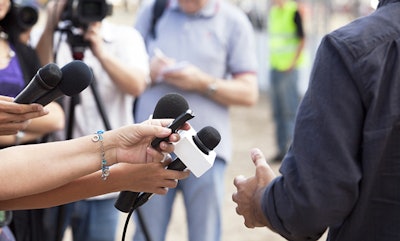 In May, one of our members — Scott — was found unconscious in our pool. Our staff attempted to revive him using CPR and our AED, but despite our best efforts and those of EMTs who had arrived by ambulance, Scott was pronounced dead at the hospital a short while later.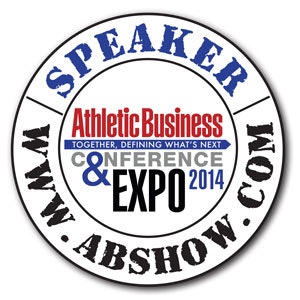 Last month, we wrote about our emergency response to the incident. This month, we'll discuss its business aspects.
One of the most shocking aspects of this event was the speed with which our local media responded. We live in a rather rural portion of northeastern Pennsylvania, but even here the media monitors 911 calls, and they responded with overwhelming quickness. Reporters were on site just minutes after the ambulance arrived. Even while we kept them outside, preliminary reports were being posted on our local newspaper's website and were hitting social media. In fact, just one hour after the 911 call, the local newspaper showed a headline that had been "Updated." In other words, we had already missed one iteration of their reporting. Not surprisingly, it was clear how the media was going to portray the story — "Man found unconscious in pool; No lifeguard on duty."
It made for a juicy headline and was factually correct, but it was, of course, misleading. As readers of Athletic Business likely know, our pool — as part of a private facility — does not require lifeguards. Our signage in the pool building and our liability waiver make this quite clear. Our signage even says that adults should not swim alone. As an accomplished triathlete and longtime swimmer and member of our facility, Scott certainly was aware that our pool is "swim at your own risk."
So, faced with this news spreading at Internet speed, we pushed the local coverage onto our social media outlets and sent a text alert to our members. We wanted people to hear the news from us. We let our community know that there had been a major medical emergency at our facility, that our thoughts and prayers were with the victim and his family (whose condition and name had not yet been released), and that the pool was closed for the rest of the day. We also emailed our contacts at our largest corporate customers.
Being practical, we also contacted our attorney and our insurance agent, and emailed our entire staff. We are big believers that members should never know more than your staff. So, after summarizing the situation for our staff via email, we asked several senior employees to call everyone else on staff and direct them to their email. Among the key messages in that email was that nobody was to speak to the press or to post anything regarding this incident on social media.
SINGULAR VOICE
Having a singular voice and consistent message with the local media and on social media was vitally important. It was also a shame. We were grieving. We had just lost a well-liked member, and — "swim at your own risk" or not — it happened on our watch. That hurt. We knew that we had done everything possible to revive Scott (see last month's column), but the local media, including the newspaper, radio stations and TV news, wanted to talk about lifeguards and our policies and whether we were going to change those policies. They had reporters digging into whether or not we were in compliance with the law (yes, we are, thank you), and even though they expressed their sympathies, they "had to ask" these uncomfortable questions. We were the story, not Scott.
Our message — to reporters, in social media, in an email to our members — was quite simple. Most important, we joined our community in grieving for the loss of this respected man. We also emphasized the speed of our response and our by-the-book process and teamwork. We encouraged our members to ask any questions that they might have, as we didn't want them to have any doubts about the safety of our operation. When asked about our "swim at your own risk" policy, we treated it as a given — something we didn't apologize for nor justify. It was just a fact, and a well-known one among those who used our pool.
We made sure in the days that followed to have everything that happened properly documented. We asked our staff members who had responded to augment their handwritten notes from the moments immediately following the event with more thorough thoughts and details. We took photos of all of our pool signage so that we had a record of what the pool looked like at the time this occurred. We made photocopies of the CPR/AED cards for everyone involved in our response.
As it happened, Scott had renewed his membership a couple of weeks before, paying for another year with us and executing a new liability waiver. We sent along a refund to his wife, including a note to express our sympathies and to offer her the opportunity to speak with us and our staff members if she ever wanted to do so.
STORY FOCUS SHIFTS
In time, the story shifted, as it should have, from being about us to being about Scott. His activities in the community were celebrated in the newspaper and on social media. His friends expressed how he had passed away doing something he loved, and they found comfort in that.
Our members and our extended community were very loyal and supportive of us, defending us against negative headlines and negative social media commentary. (One person called us "pathetic" for not having a lifeguard.) The outpouring of defense we received from members, former staff and total strangers was much appreciated. It was gratifying to see the responses to our social media posts, as supporters expressed thoughts and prayers for not just the victim but also us, our business and our staff. It was nice to see how many people understood the impact this had on us.
Despite the fact that nothing in our club-owning careers could have prepared us for this, we were proud of our response to the medical emergency and in how we proactively dealt with our community. We communicated early and often, honestly and openly. We just hope we don't have to face anything like this again.
5 Keys to Effective Post-Tragedy Communication
1. Have your community hear the news from you.
Your staff, your members, your social media followers and your business partners should hear bad news from you. Communicate quickly.

2. "No comment" does not work.
In the immediate aftermath of a tragedy, there will be many things you don't know and things you can't say. But you have to say something. Be accessible to the media.

3. Present one consistent voice.
Nobody from your staff should speak to the media or post on social media unless authorized to do so. Keep the message consistent across all channels – the mainstream media, social media, your website.

4. Monitor the Internet.
Be prepared to respond to comments and questions that could occur anywhere from a newspaper or TV station's comments section to Facebook and Twitter. You might not respond to everything, but know what's out there.

5. Leverage friends.
Your staff should not comment on your behalf, but your members, friends, partners and former staff can be a huge help to put down rumors and defend you in the court of public opinion. Thank them when they do.
---
This story originally appeared in the September 2014 issue of Athletic Business under the title, "Crisis Management."