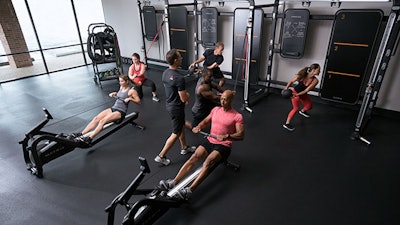 This sponsored content was provided by Matrix Fitness. What is sponsored content?
Personal training, semi-private training, small group training, zone training, group fitness, group cycling — the list of programming options goes on. So how do owners and programming directors decide what to offer? With proper structure, differentiation and variety, facilities of all kinds can maximize their return on investment while driving retention, referrals and revenue.
An effective group programming offering should be easy for members to understand, with a mix of programs that support each other and don't compete with each other. The ultimate goals of the offering are to improve retention by encouraging members to attend the gym more often and participate in more things; increase referrals by providing an experience members enjoy so much that they want to bring their friends; and drive revenue by enticing more members to participate in fee-for-service programs.
Log in to view the full article