The holiday season is a hectic time of the year to be a consumer. But it's a hectic time for health club owners too. They are drawing up their plans to market to the masses of people who have decided that 2014 is the year to lose weight, run a marathon, or simply lead healthier lives.
RELATED: An Effective Open House Requires More Than Just Opening the Door
I know. I'm helping a club work on its marketing strategy for the New Year, and it's an exhausting task. However, the owners of the club realized that even if they could bring in every potential member, some of them would be immediately turned off by their first impression. The club was aesthetically uninspiring.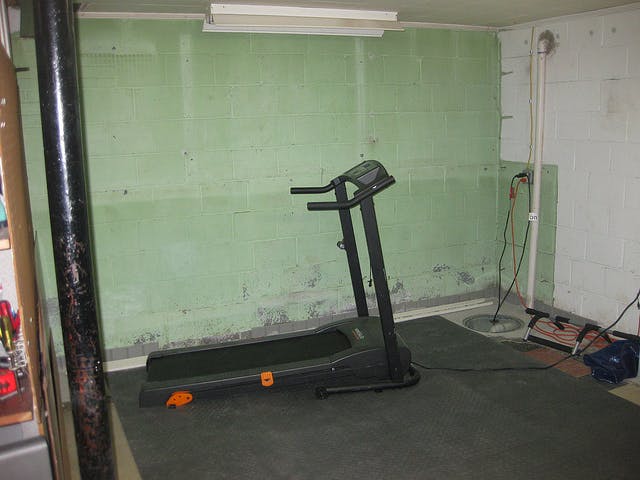 But the owners are unsure about what they can do to improve their club's ability to make a positive initial impression upon a potential member in short amount of time before the New Year's rush, and with a limited budget. 
Even with extreme time and budget constraints, small steps can be  taken to make a gym significantly more attractive. Even minor cosmetic improvements can net a few more members during the New Year rush. These minor improvements can be implemented more quickly and for less money than you'd think. 
"There are all kinds of levels of renovations," says Bruce Carter, Owner & President at Optimal Design Systems International. "You don't necessarily have to be ripping walls out. You can do all sorts of little things in order to get an older club to be more current and inviting." 
Occasionally, a club needs a full renovation or significant structural changes. However, smaller cosmetic upgrades, and a few functional changes, can make a huge difference when it comes to first impressions. 
Make sure that the changes are impactful and make sense. If your yoga room needs some work, will it make as much of an impact as fresh paint in the lobby, or new shower curtains in the locker rooms? Can de-cluttering the fitness floor to make room for small groups make a bigger impact than building a studio for those same classes? 
"You have to  identify and fix the glaring problems," says Carter. "Beyond that, the most important thing you can do is focusing on improving the places that everyone sees, whether they are members or not. That starts with the lobby and the locker rooms." 
Getting these areas to have a "wow" factor can be as easy as upgrading the lighting, or a fresh coat of paint. A couple extra touches can take the aesthetics from good to great. 
"There are ways to make a club show better, by using things like wall sconces, wall decals, plants and more," says Carter. "It just takes a little time, a little money, and a lot of vision." 
By the way, the club with which I am working has spent less than $7,000 to paint, add new lighting, and change out a drop ceiling to allow more room for functional cleaning. They have signed up every prospect to come through the door in the week since the work was completed. 
The following are the four quick, cheap, and impactful facelift ideas:  
Paint it – One of the most effective and inexpensive ways to make a noticeable change is with paint. Whether it's a total repainting, or just adding a splash of color to accent a wall, everyone appreciates a freshly painted surface. 
Light it – Accent lighting and ambient lighting can have a hugely positive impacts on the appearance of a club, yet cost very little to implement.  This includes wall sconces, hanging drum lights, pendant lighting, and track lighting.
Design it – Fitness oriented graphics have been used for years – such as someone doing a curl or in a spin class. Most of these are outdated and tacky.  Look for people biking, running in the woods,  yoga on the beach, scaling cliffs, hiking, wind surfing – pictures that "sell the dream" of what people imagine when they think of an active lifestyle.    
Furnish it – Consider a furniture upgrade in the lobby or any area where members and potential members sit, including sales offices and the café.  The goal is to have your social areas exude both style and comfort. However, if you add new furniture, make sure that it matches with the existing items, and fits with the aesthetic spirit of your club, or your lobby might look like a college apartment.
John Agoglia has spent nearly two decades either working in health clubs or writing about them. He currently writes for several digital and print publications and provides marketing strategy and content services to companies in and out of the fitness industry.