Managers, owners and other staff members all-too-often hear what's wrong with their health clubs; and occasionally what's right too! Members will stuff suggestion boxes, rant at front desk staff and interrupt employees' workouts to complain about the temperature, the music or the time Zumba is offered.
Granted, feedback is good. It is important to hear what customers like, don't like, or want more of. It allows independent owners to stay ahead of the competition from low-cost clubs, big boxes and studios.
But this haphazard way of finding out if the membership is being served is not really the best way to get an accurate gauge on how the club is doing in the members' eyes. And, it is their eyes that matter.
Sure, managers and even owners walk the floor, check in on classes and chat with staff on a regular basis to see that things are clean and running as smoothly as possible. But, how often are they showering, hopping on a treadmill during peak time, or actually spending time in downward dog during the 6 AM yoga class? The thing is, while independent club owners are watching what's going on, they aren't always "living it" as much as the members.
Think about it. While the placement of the hip abductor on the end of a row, near a high-traffic walkway helps maximize space, does that really work for the members? Does having the AC kick on 15 minutes before opening really provide a great temperature for someone doing Plyo work five minutes after opening? (And asking a tired front desk employee if the temperature is comfortable may not give you the true picture.)
It may be time to invest some time - and possibly a few dollars - in not just waiting for your members to drop a note in the suggestion box, but to be proactive in checking in with your members.
Here are three ways to find out what members really think about your club and services:
1. Surveys - Today more than ever it is easy to survey your members. There are plenty of free email/online methods to get your questions out to them. Survey Monkey suggests, among other things, that surveys are kept short, and use simple, close-ended questions. Remember that return rates are likely to be low at first. Be sure to send follow-up reminders. Perhaps offer a free month's membership or a free personal training session as an incentive for participating.
2. Focus Groups - While the art of face-to-face communication in the digital age is becoming an endangered species, sometimes there is no better way to find out what is really going on. Offer members a chance to earn a prize if they'll come sit in on a focus group and talk about your club. Remember to recruit a mix of club members based on time they attend, services used (personal training, spa, group ex.), length of membership and other factors. Also, be sure to be a passive participant. Encourage them to speak freely about the club - both good and bad - and resist the urge to explain, defend or promote the club.
3. Member Advisory Board - Just like being on any professional board, a health club advisory board should be viewed as an honor. It should be a competitive process that comes with responsibilities and rewards. Like the focus group, work to ensure that there is a mix of member demographics and usage patterns and time. Make the appointment to the board run for a set period of time. Consider offering these board members an incentive so they realize it's a "job."
It is a great idea for independent health club owners to talk to members often - and it's something the chains can't do and many discount clubs won't do. While casual conversations on the floor are helpful, real data from structured programs or surveys is far more valuable to finding out what your members want and what they will pay for it.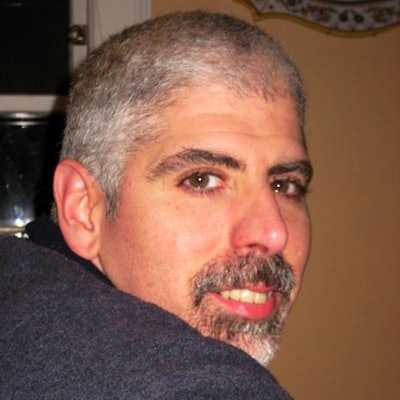 About the author:
John Agoglia has spent nearly two decades either working in health clubs or writing about them. He currently writes for several digital and print publications and provides marketing strategy and content services to companies in and out of the fitness industry.