Check out these products as seen in the January|February 2018 issue.
---
RELATED: PURCHASING GUIDE: Six Things to Know About Buying New Treadmills
---
RELATED: SPOTLIGHT: Five Cardio Area Design Considerations
---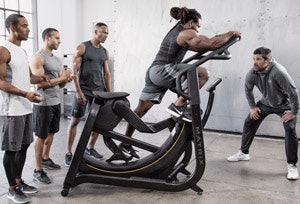 Matrix Fitness
Exclusive from Matrix, the S-Force Performance Trainer leverages cutting-edge sports science to help athletes of all kinds build speed and power in the drive phase of the sprint. As athletes move through a user-defined path that fits their individual stride, the magnetic system automatically increases resistance the harder they work. This progressively improves the fast-muscle fibers essential to explosive starts, challenging even elite athletes to elevate their drive-phase sprinting to new levels.
www.matrixfitnesss.com
(866) 693-4863
---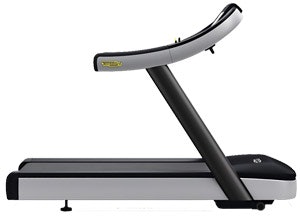 Technogym
Technogym's EXCITE Run 1000 offers a fully connected cardio experience with an adaptive running surface, allowing users to enjoy the natural sensation of outdoor running from inside the gym. Alongside the state-of-the-art UNITY 3.0 console, users can access a mix of entertainment and challenging workout functions, including collaborative running programs in which users can create and join races. These innovative features are designed to offer a workout that is both effective and engaging.
www.technogym.com
(800) 804-0952
---
TRUE Fitness
The Alpine Runner Incline Trainer treadmill features an incline range of -3 percent to 30 percent, and is proven to burn more calories than the average treadmill. Exclusive to the Alpine Runner, Monument Workouts allow users to climb digital versions of famous landmarks such as the Eiffel Tower and Mount Everest. This, combined with a patent-pending incline system engineered to reduce wear and tear, makes the Alpine Runner a truly impressive training tool.
www.truefitness.com
(800) 426-6570
---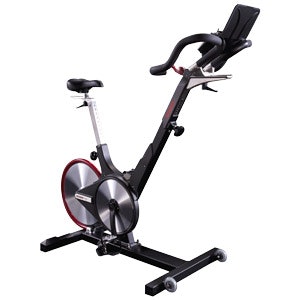 Keiser
Built to exceed the demands of indoor group cycling, the Keiser M3i is the first group bike designed to fit riders of all shapes and sizes, while using magnetic resistance to achieve a quiet, road-bike experience inside a gym or home — and it's the only indoor bike built in the United States. Equipped with Bluetooth, the M3i transmits to receivers for projection, partners with smartphones or tablets, and is compatible with most indoor training apps.
keiser.com/m3i
(559) 256-8000
---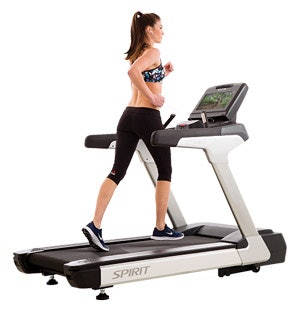 Spirit Fitness
Spirit cardiovascular equipment is precisely manufactured at a company-owned, ISO-certified factory for the highest standards of quality and durability, and fitted with innovative features to enhance the user's experience. Quick adjustments, easy-to-read consoles and intuitive functions make operation a breeze. Features such as integrated cooling fans, biomechanically optimized movement, and entertainment options enable a comfortable and effective workout.
www.spiritfitness.com
(800) 258-4555
---
These products originally appeared in the January|February 2018 issue of Athletic Business, a free magazine for professionals in the athletic, fitness and recreation industry. Click here to subscribe.