Check out these products as seen in the October 2019 issue.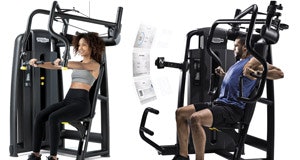 Technogym
The new generation of Technogym ushers in two exciting versions. The Selection 900 brings strength training to the next level with matchless comfort and effectiveness while also sporting a connected interface to guide and track daily training. The Selection 700 is designed to be compact and light, while sharing the same superior biomechanics as the 900 version. It sports three dual machines, which combine two complementary exercises in a single piece of equipment.
www.technogym.com
(800) 804-0952
---
RELATED: Find more solutions for your facility in the Buyers Guide
---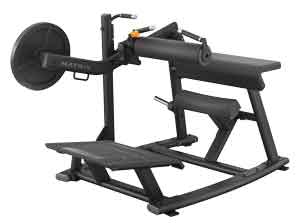 Matrix Fitness
The Magnum Glute Trainer offers a better way to tone muscles and build power while improving hip and core stability. Its advanced biomechanics mimic bar hip thrusting without the difficulty and discomfort of using free weights, while its walk-through design makes it easy for anyone to get started. Refined ergonomic details accommodate users of all sizes and ability levels comfortably, and the high maximum resistance and elastic band hooks provide options to challenge even elite athletes.
www.matrixfitness.com
(866) 693-4863
---
RELATED: Selectorized Weight Training Equipment Offers Options for All Users
---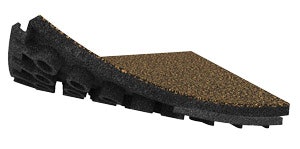 sofSURFACES
duraSOUND® Rubber Acoustic Tiles dramatically reduce the structure-borne transmission of sound from free-falling weights in any fitness facility. Performance-engineered for a better acoustic experience for both customers and neighboring businesses, duraSOUND tiles control vibrations, minimize low-frequency impact noise and reduce the transmission of audible structure-borne sound by up to 38 decibels.
www.sofsurfaces.com
(800) 263-2363
---
RELATED: Purchasing Guide 2019: Weight Room Flooring
---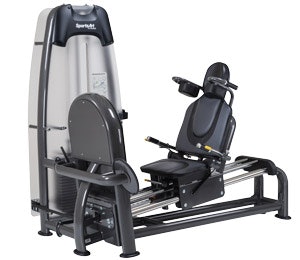 SportsArt
The S956 Horizontal Leg Press is a spacious and comfortable machine that utilizes multipoint adjustments to customize the lift to the needs and preferences of all users. The S956 functions as a horizontal leg press, hip sled and calf-raise machine. The carriage glides effortlessly via SportsArt's linear bearing system, and the Kevlar belts create a smooth action while adding optimal tensile strength.
www.gosportsart.com
(800) 709-1400
---
These products originally appeared in the October 2019 issue of Athletic Business, a free magazine for professionals in the athletic, fitness and recreation industry. Click here to subscribe.