Check out these products as seen in the October 2020 issue.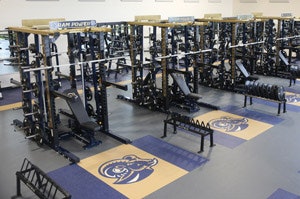 Matrix Fitness
The robust lineup of the Magnum Series includes multi-station machines, plate-loaded equipment, free weights, racks and platforms — all customizable for added team spirit — along with a variety of optional components. Advanced options like Breaker Benches and MEGA Racks packed with functionality help athletes reach their potential in new ways, and the impeccable designs stand up to the most demanding environments.
www.matrixfitness.com
(608) 839-8686
---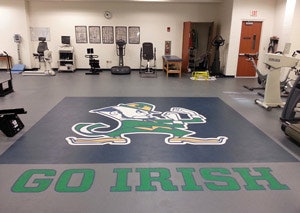 Mondo
Mondo allows facility operators to give athletes and athletic trainers flooring surfaces that are hygienically safe. With more than 70 years of expertise in sport and healthcare facilities, Mondo ensures flooring in training rooms and rehab areas is nonporous, with excellent bacterial and microbial resistance. Surfaces can be customized to match branding and facility colors.
www.mondoworldwide.com
(800) 361-3747
---
RELATED: Inside Marquette's High-Tech Weight Room
---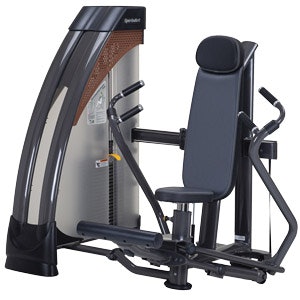 SportsArt
The N915 Independent Chest Press builds balanced pectoral and arm muscles through resistance training. The non-intimidating structure, converging motion path and easy weight selection allows users with a wide variety of experience levels to get the most out of their chest workout.
www.gosportsart.com
(800) 709-1400
---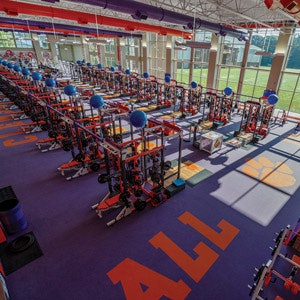 REGUPOL
Elite athletics is a competitive business, with athletes pushing their training to the limits to gain an edge. The REGUPOL AktivPro Roll flooring system is a full one-inch-thick system with inlaid platforms — providing durability to withstand the impact of Olympic weight lifting while offering stable footing and shock absorption for the athlete. AktivPro Roll floors are virtually seamless, allowing the athlete's training to flow from movement to movement.
www.regupol.us
(800) 537-8737
---
RELATED: Find more solutions for your facility in the Buyers Guide
---
Hammer Strength
The Plate-Loaded Belt Squat features front and rear weight rods, allowing for larger weight loads and four belt anchor points for varying resistance ratios. Wide, dual-foot platforms include a separation gap to help prevent marring from the belt and chain. The Belt Squat also features band pegs, long handles to accommodate users of all sizes, and a convenient storage hanger for the belt and hook.
www.hammerstrength.com
(800) 527-6065
---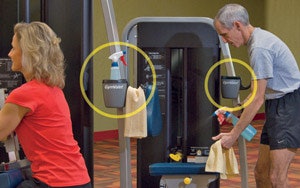 GymValet
GymValet is a specially designed holder that attaches sanitizer spray bottles and towels directly onto virtually all cardio and strength equipment. When sanitizing supplies are within arm's reach of all equipment, members can easily sanitize equipment before and after each use. Scientific research has shown that by continually rewetting the towel with sanitizing solution, the towel remains safe for repeated use. GymValet also sells a complete line of equipment-sanitizing accessories.
www.gymvalet.com
(216) 378-4298
---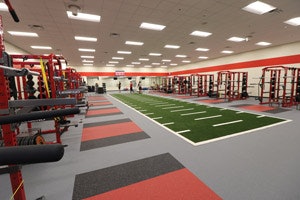 Robbins Sports Surfaces
Robbins Rubber Floor Systems are an ideal rubber product to provide maximum comfort underfoot and absorb the shock of training impact. These durable rubber surfaces can be customized by color and size, making them a fit for weight rooms, cardio areas, aerobics and fitness studios, strength and conditioning facilities, field houses, tracks and other multipurpose areas. Many of Robbins' rubber floors are made of 100 percent post-consumer tire and post-industrial EPDM rubber, and made with quality for LEED credits.
www.robbinsfloor.com
(800) 543-1913
---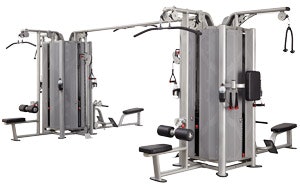 Fitness Master
The Steelflex 8 Stack Jungle gym is a centerpiece for gyms or training facilities, allowing users to easily move from one station to the next. Up to eight individuals can train at one time on the machine, which is designed for heavy club use. The Steelflex 8 is a one-stop solution that accommodates varying fitness levels using an 11-gauge, low-carbon steel oval tubing main frame finished in metallic silver powder coating, dipped PVC hand grips, and a standard weight stack of 1,720 pounds — eight weights at 215 pounds each.
www.fmiamerica.com
(855) 846-0087
---
These products originally appeared in the October 2020 issue of Athletic Business, a free magazine for professionals in the athletic, fitness and recreation industry. Click here to subscribe.