Check out these products as seen in the January | February 2021 issue.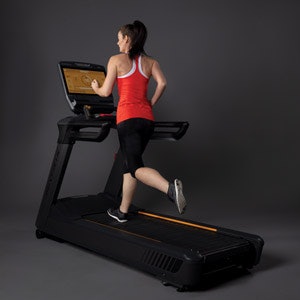 Matrix Fitness
The Performance Plus Treadmill sets a new standard, combining a shock-absorbing slat belt and a high-efficiency drive to make runs feel comfortable, solid and smooth. The product lasts up to 100,000 miles in the most intense environments. Despite this evolution of technology, service and maintenance have never been easier. Customers can also choose what kind of console technology to pair with the treadmill, providing experiences that span from beautifully simple to digitally connected and rich with entertainment.
www.matrixfitness.com
info@matrixfitness.com
(608) 839-8686
---
RELATED: Find more solutions for your facility in the Buyers Guide
---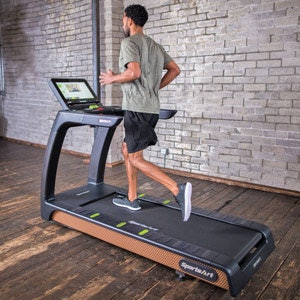 SportsArt
The T676 Status Series Treadmill reduces physical and ecological impact. The MyFlex+™ cushioning system offers omnidirectional impact reduction for a smooth and natural workout, while the combination of the 6.0-horsepower ECO-DRIVE™ energy-efficient motor and ECO-GLIDETM auto-lubrication system reduce energy consumption by 32 percent compared to traditional motorized treadmills.
www.gosportsart.com
info@gosportsart.com
(800) 709-1400
---
RELATED: Advanced Cardio Consoles Allow for Connected Fitness Community
---
VersaClimber
Made in the USA since 1981, VersaClimber offers a non-impact exercise, reinforces better movement patterns, requires very little floor space, provides a true total body workout while torching fat and calories in the least amount of time — making it the ideal group training solution for studios and gyms.
www.versaclimber.com
sales@versaclimber.com
(800) 237-2271
---
These products originally appeared in the January | February 2021 issue of Athletic Business, a free magazine for professionals in the athletic, fitness and recreation industry. Click here to subscribe.