Check out the newest products as seen in the July | August 2021 issue.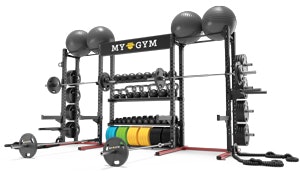 Matrix Fitness
Designed for training efficiency, the Magnum PRO Configurable Rack from Matrix provides a customizable solution that meets the demands of today's strength coaches, athletes and trainers. The weight storage rack comes with adjustable safety arms, j-hooks, a chin bar and four-post plate storage, while additional attachments can provide enhanced training versatility. Combine the product with a PRO Rack to create a combo rack that includes extra storage shelves and weight horns. The rack is available at heights of 7 and 8 feet.
www.matrixfitness.com
info@matrixfitness.com
(866) 693-4863
---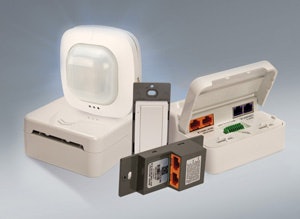 Crestron
Crestron's Zu–m Wired Lighting Control System extends the capabilities and performance of the Zu–m lighting platform with unprecedented scalability, flexibility and ease of operation. The distributed lighting control system uses industry standards such as 0-10V, DALI®, DMX and Phase control, merged onto an enterprise network called Zu–m™ Net. With this latest addition, customers now have the ability to choose between wired, wireless or hybrid installations. When networking the control system, Zu–m Wired leverages Power over Ethernet. From loading programming code to updating firmware and products to remote server management, the ethernet backbone provides superior speed, flexibility and strength when compared to older RS485 network communication.
www.crestronzum.com
jvanhorn@crestron.com
(201) 367-3447
---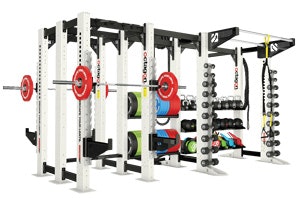 Escape Fitness
The Octagon range of training frames allows beginners and advanced athletes to combine exciting workout experiences with effective functional and performance-based programming. Delivering a comprehensive, fully customizable training and storage solution, the Octagon is available in free-standing or wall-mounted options and serves as an attachment for functional training equipment. It can be utilized for body conditioning training, cross training and athletic-based training, and is known for individual adaptability, versatility and space efficiency.
www.escapefitness.com/us/product-range/octagon-frame-range
salesusa@escapefitness.com
(614) 706-4462
---
This article originally appeared in the July|August 2021 issue of Athletic Business with the title "New & Improved." Athletic Business is a free magazine for professionals in the athletic, fitness and recreation industry. Click here to subscribe.