Check out these products as seen in the January/February 2022 issue.
Matrix Fitness
Finally, all the different people served by a single facility can ride the way they want to with the Matrix Virtual Training Cycle. It combines Matrix's fully connected console technology and precision-engineered training cycle so riders can access the programs that motivate them right on the cardio floor. The bright, crisp 22-inch touchscreen with an app-based interface makes it easy for users to engage with Matrix-exclusive programs, instructor-led cycling classes and popular entertainment apps while their workout flies by.
www.matrixfitness.com | info@matrixfitness.com
(866) 693-4863
---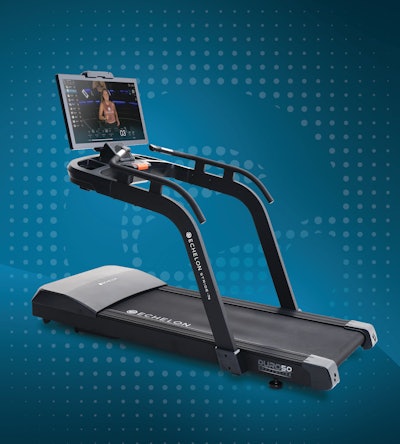 Echelon
The all-new Echelon Stride-7s commercial treadmill features a massive 32-inch HD touchscreen and the Duro50 suspension deck, while offering speeds up to 15.5 mph and 16 incline levels for the ultimate treadmill workout. Users can enjoy live and on-demand classes incorporating hills, sprints, endurance and more. Also accessible are more than 3,000 cross-training and bootcamp workouts led by the world's best instructors. Echelon's three-point safety system includes a rear safety bar to protect objects from pulling under, a safety lanyard and an emergency stop button.
echeloncommercial.com | commercialsales@echelonfit.com
(423) 455-8989
---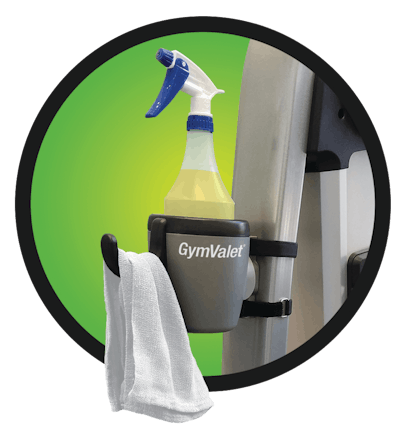 GymValet/B & D Specialty Concepts
GymValet is a specially designed holder that attaches sanitizer spray bottles and towels directly onto cardio and strength equipment with a unique Velcro® strap attachment system. When sanitizing supplies are within arm's reach from all equipment, members will sanitize equipment surfaces before and after each use — the "new and safe normal" in sanitizing. Scientific research has shown that by continually rewetting the towel with a sanitizing solution, the towel remains clean and safe for repeated use to sanitize equipment. GymValet also sells a complete line of equipment-sanitizing accessories.
www.gymvalet.com | bruce@gymvalet.com
(216) 378-4298