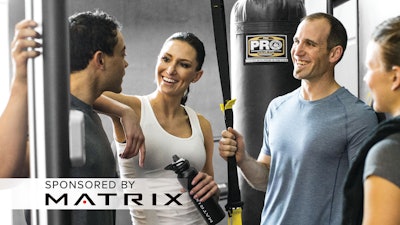 Visits to gyms and collegiate rec facilities are gradually returning to pre-COVID levels, and gym-related internet searches are at a two-year high. A growing interest in gym-based workouts is helping the fitness industry recover, and also helping gym-goers address mental health challenges.
An active lifestyle reduces the symptoms of stress-related disorders such as depression. Over the past two years, more than one in three individuals has struggled with depression symptoms. The pandemic increased daily sitting time by 28 percent worldwide, and many are not yet back to pre-COVID levels of fitness or physical activity.
Gyms offer environments that check many of the boxes when it comes to a list of ideal features for promoting wellbeing.


Log in to view the full article