Check out these products as seen in the October 2022 issue.

Matrix Fitness
Matrix Magnum VRS Platforms create an unmatched strength training environment with platforms featuring the Matrix-exclusive Vibration Reduction System (VRS). The proprietary blend of sound- and vibration-dampening foam with a topcoat of rubber dissipates energy produced during heavy lifts, making it essential for multilevel facilities. Rigorous testing revealed that the VRS platforms absorb more than 21 percent of noise generated by dropped barbells and produce a 67 percent reduction in bounce height, which also protects floors, bars, weights and plates from hard use.
www.matrixfitness.com
info@matrixfitness.com
(866) 693-4863

---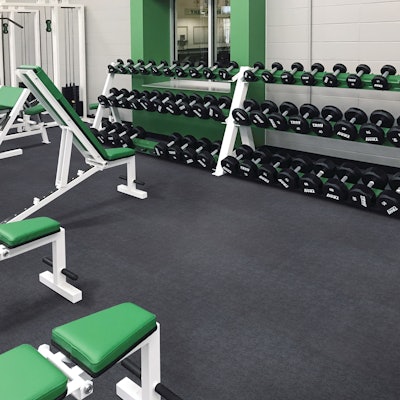 Mondo
Mondo's new vulcanized rubber flooring, Mondo Valor, withstands the weights and equipment used in intensive strength and conditioning, making it ideal for weight rooms and fitness centers, as well as locker rooms. Its wear layer ensures consistent performance, and an enhanced design and unique texture guarantee excellent foot stability and outstanding comfort. GREENGUARD Gold-certified, Mondo Valor is available in nine colors in 6-millimeter and 10-mm rolls, and in 18-mm 2-by-4-foot tiles.
www.mondoworldwide.com
mondo@mondousa.com
(800) 361-3747


---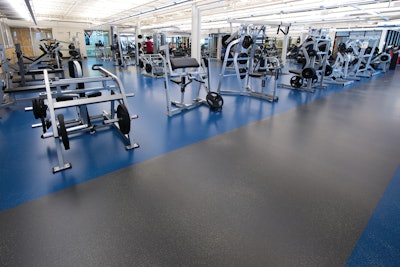 Robbins Sports Surfaces
Pulastic
®
seamless synthetic multipurpose and specialty sports floor systems are a durable and versatile solution manufactured to meet stringent environmental, quality and safety standards. Pulastic high-performance floors offer comfort and safety with ultimate shock absorption, seamless uniformity and optimal friction. Pulastic is perfect for competition venues, as well as fitness and childcare facilities. These systems provide superior strength by maintaining performance under the everyday use of cardio equipment and free weights.
www.robbinsfloor.cominfo@robbinsfloor.com(800) 543-1913
---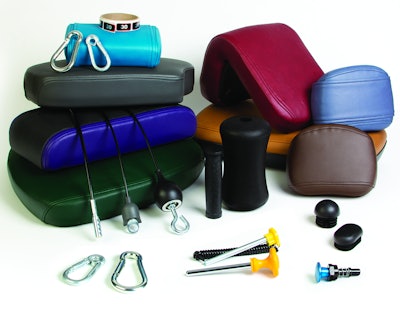 Full Circle Padding
Full Circle Padding has provided replacement pads, cables, parts and accessories for the fitness industry since 1985. FullCirclePadding.com offers search capability and thousands of pictures to identify equipment and find the right part. The made-to-order, high-quality replacement pads, cables and parts can be purchased for up to 60 percent off original equipment manufacturer prices. Promo code AB22 gives customers 5 percent off their first online order.
www.fullcirclepadding.com
info@fullcirclepadding.com
(800) 875-7780
---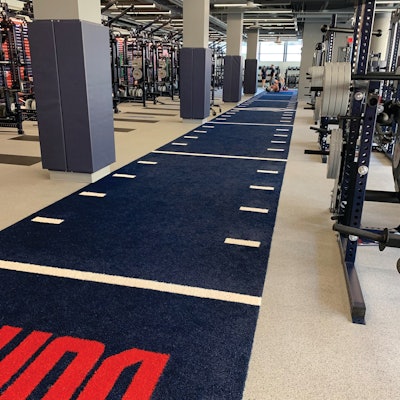 Abacus Sports Installations
Abacus partnered with suppliers to create the first inlaid platforms in weight rooms over a decade ago. The workout platform has been expertly redesigned and improved, offering the ultimate workout area while protecting any facility. Abacus is a leader in multipurpose surfacing — serving gyms, weight rooms and locker rooms. The company has the surfaces to help athletes play their best and the designs to help their trainers get them there.
www.abacussports.com
install@abacussports.com
(800) 821-4557