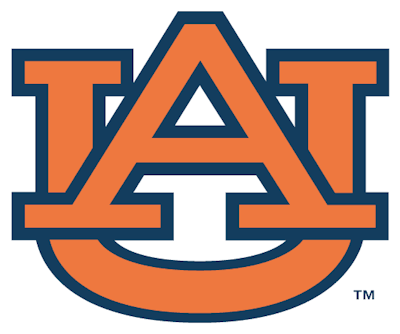 Speaking at a golf outing Monday, Auburn University head men's basketball coach Bruce Pearl indicated that funding the athletic department's name, image and likeness needs should take precedence over building a new practice facility for his program.
As reported by Auburn Undercover, Auburn in early February approved a new, standalone practice facility inside Neville Arena for Pearl's basketball program and the Tigers' women's team. No official price tag has been set for the upgrades, which, according to the approval from Auburn's Board of Trustees, "will construct a second practice gym and renovate the existing team support spaces, which will allow both the men's and women's basketball programs to conduct practices at times that are advantageous to student-athletes and bring their facilities to Southeastern Conference competitive standards."
The board approved Goodwin Mills Caywood as its architect of choice at the following meeting. The project, like most for Auburn athletics, should receive its funding from donors: "It is anticipated that this facility would be funded by gift funds and bonds, with the debt service of the bonds paid for by Athletics Department funds."
There's still no timeline for the projection's completion, and the athletic department's current athletic director search may set things back a bit further, Auburn Undercover reported, adding that Pearl has a different focus right now in terms of where his program's money should be going.
"Here's what we've got to do: We've got to take care of the NIL space first — in all sports," Pearl said during a conversation with a few reporters before the Bruce, Barkley and Basketball golf fundraiser in Opelika, Ala. "First, that's got to be one of our commitments and our objectives."
Auburn men's and women's hoops currently share one practice gym, adjacent to the main floor, giving the teams a pair of basketball courts to utilize for practice. Neville Arena is the primary court for four major sports at the university, and visiting teams in those respective sports are offered practice time in the arena, as well.
"We've won sharing the practice facility with the volleyball team and the women's basketball team and gymnastics being in there," said Pearl, who in eight seasons has brought Auburn three SEC titles, three NCAA tournament appearances, a Final Four run and the program's first No. 1 ranking. "That doesn't transition to winning. Would I love a better teaching space? Would it be easier on our student athletes to be able to, you know, have us not have to share time with everybody? We're making it work."
According to Auburn Undercover, prior to the 2019-20 season, Auburn spent $3 million to upgrade its men's and women's locker rooms, and add additional meeting space and a "team lounge area." Ahead of the 2020-21 season, the athletic department purchased and installed a new Daktronics scoreboard, featuring a 72-foot, wraparound LED video display. A price tag for the project was never publicly released.
The $86 million Neville Arena is the smallest by capacity in the SEC, but over the past five or six years, it has developed a reputation as being one of the loudest and toughest places to play in all of college basketball. Still, a state-of-the-art facility to pair with a nearly unbeatable home-floor advantage has been on Pearl's wish list for a few years. But he knows strong NIL funding — like the new On To Victory group, which aims to be Auburn's flagship NIL collective and surpassed its first-year goals in less than two months — are more pivotal for recruiting success right now, Auburn Undercover reported.
"When we do it, we're gonna do it right," Pearl said. "When we do it, we're gonna do it right. But we've got some other things to take care of before we take care of the practice facility."