A recent article by the Chicago Tribune spent a good deal of time warning consumers that were considering joining a health club to be wary of "the hard-sell."
The article mentioned how exercise is important and joining a health club may be a good idea for the "right person," but made sure to remind people to read the contract, find out if they have an escape clause and make sure the price being paid is the club's absolute best.
Sounds a lot like working with a used car dealer doesn't it? Well, maybe not a real used car dealer but at least the stereotype most often portrayed in movies and on TV.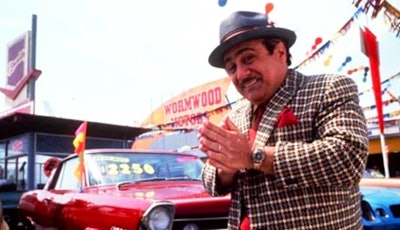 Unfortunately, this is still too often how health clubs are thought of by the public and pundits alike. Health club owners and staff are still seen as slick salespeople trying to take advantage of people looking to lose a few pounds, look good for a wedding or help with a medical condition.
Although some are still willing to "cut a deal" if prospects take advantage of a special that is, "ending today," most independent club owners have moved on from that type of business model. However, they're still plagued by an image of bad business done in the early days of health clubs. That makes it even tougher to compete with big-box chains that have the marketing clout and the name that may make consumers feel safer doing a deal with them.
So the question is, what can independent owners do to put a shine on their image? We've sought out some suggestions from a few club owners to try and help answer that question.
1. Make your pricing as transparent as possible: By not burying fees such as maintenance or facility fees, etc. in the fine print makes people far more comfortable that everything else is fair.
2. Make sure everyone is paying the same price: As one club owner told us: "Be consistent. If you're enrollment fee is $100, make sure it's $100 for everyone." The same thing goes for dues. Believe it or not, members talk to each other. If Jim and Mary both join when the price is advertised as $39 a month, but Mary negotiated it down to $29 because the salesperson needed "one more" to make bonus, you will have at least one unhappy customer if he or she finds out.
3. Brag about your pricing policies: Letting people know that the business is run professionally, fairly and with members' best interests in mind can be the club's unique selling proposition; certainly every nearby club can point out treadmills, classes and more, but can they say they are there for the member first?
Following these steps will not only be good for your business, they can help shake the "used car salesman" stereotypes that unfortunately (no thanks to articles like the one in the Chicago Tribune) still exist in the health club industry today.