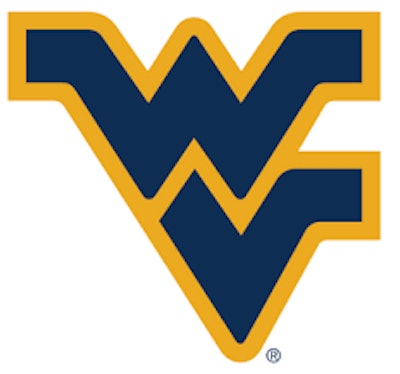 West Virginia University men's basketball coach Bob Huggins has agreed to a million-dollar salary reduction, a three-game suspension and sensitivity training in after using an anti-gay slur during a radio interview Monday.
Huggins will return to the Mountaineers' sideline next season, despite calls for his firing. During the interview on WLW in Cincinnati, where Huggins spent 16 years of his career, he referred to Xavier University's fans as "Catholic f--s."
As reported by Pete Thamel of ESPN, Huggins' suspension will take place during the WVU's first three regular-season games, and his contract will be amended from a multiyear agreement to a year-by-year pact that will begin May 10, 2023, and end April 30, 2024.
Huggins' compensation will drop from $4.2 million to $3.2 million, a salary reduction believed to be one of the largest ever in college athletics, according to Thamel.
"Over the past 48 hours, I have reflected on the awful words that I shared on a radio program earlier this week," Huggins said in a statement released Wednesday by the university. "I deeply regret my actions, the hurt they unfairly caused others and the negative attention my words have brought to West Virginia University."
"I have no excuse for the language I used, and I take full responsibility," Huggins continued. "I will abide with the actions outlined by the University and Athletics leadership to learn from this incident. I have had several conversations with colleagues and friends that I deeply respect and admire over the last 24 hours, and I am keenly aware of the pain that I have caused. I meant what I wrote on Monday — I will do better."
Related: Huggins Apologizes, West Virginia Reacts to Coach's Radio Show Slur
A joint statement from WVU president Gordon Gee and athletic director Wren Baker, released with the Huggins statement, outlines measures beyond the alterations to the coach's work status.
"To begin, the Athletics Department will partner with WVU's LGBTQ+ Center to develop annual training sessions that will address all aspects of inequality including homophobia, transphobia, sexism, ableism and more. This training and programming will be required of Coach Huggins and all current and future athletics coaching staff," the administrators wrote.
"Next, according to the Williams Institute, West Virginia has the highest percentage of transgender youth in the nation. To address the concerns of our West Virginia youth, Coach Huggins will be required to meet with LGBTQ+ leaders from across West Virginia with guidance from the leadership of WVU's LGBTQ+ Center. We want to partner with ACLU-WV, Fairness WV, Morgantown Pride and other organizations to elevate the conversation regarding the issues that affect our state. Through those conversations, we expect Coach Huggins, in accordance with these partners, to engage in additional opportunities to show support for the LGBTQ+ community.
"Coach Huggins also will be required to meet with leadership from WVU's Carruth Center to better understand the mental health crisis facing our college students, particularly those in marginalized communities. It is expected he will work with the Center and the University to raise awareness on how we can best support our students' health and well-being."
In his statement, Huggins said, "I am looking forward to working with WVU's LGBTQ+ Center and other state organizations to learn more about the issues facing the community. As a leader, I am eager to use my platform to take what I learn and share it with a broader audience."
Huggins, himself a point guard for the Mountaineers in the mid-1970s, has amassed a 345-203 record in 16 season as the school's head coach. He has taken WVU to the NCAA tournament 11 times in that span and to the Final Four once.
"West Virginia and West Virginia University are my home," his statement concluded. "I love this University and know first-hand that the education and experiences students receive here make a difference. I am truly sorry for the damage I have done. And I am grateful for the chance to move forward in a way that positively represents this University and our state."