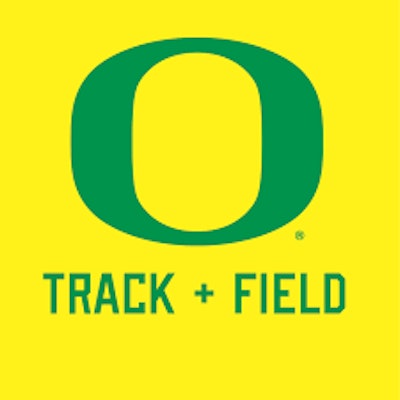 The University of Oregon has strengthened protocols to prohibit athletic programs from requiring athletes to be tested for body fat percentage, and sharing that data as well as athletes' weight data with coaches.
As reported by The Oregonian, athletes can choose to be tested, but results of the test "should not be reported beyond the student-athlete, dietitian and relevant medical personnel," according to the written protocols, which were revised in late October. "Reporting of individual results to coaches is not permitted."
On Oct. 25, The Oregonian reported that six former women track athletes accused the UO track program of emphasizing and tracking weight and body fat percentage to the point it led to eating disorders. The athletes alleged coach Robert Johnson's program required athletes to undergo regular DEXA scans to precisely measure their body fat percentages, then pushed them to lower those percentages.
A DEXA scan is a medical imaging test that uses X-rays to precisely measure bone density, muscle mass and body fat percentage.
Runner's World followed with a report four days later corroborating the accounts. Former UO distance runner Katie Rainsberger told Runner's World she was encouraged to drop her body fat percentage and weight even though a nutritionist with the program knew she no longer was getting her menstrual period. She told the publication she believes the dietary restrictions led to an injury-plagued sophomore season in which she didn't run for nearly five straight months.
London's The Telegraph added its own coverage Tuesday, in which former UO distance runner Philippa Bowden said she was expected to drop weight despite confiding that she already had engaged in disordered eating in the past, and that she resorted to purging before ultimately withdrawing from the program.
According to the latest coverage by The Oregonian, UO spokesperson Jimmy Stanton said the athletic department recommended in fall 2020 that coaches stop emphasizing weights and body fat percentage in training. That recommendation is now a requirement.
The recently revised protocol further states: "Coaches must be careful never to suggest or require changes in weight or body composition."
Johnson has guided the Ducks to 14 national championships in cross country, indoor and outdoor track, cementing Oregon's position as one of the elite programs in college track and field, The Oregonian reported.
He outlined his training philosophy to news organization in early October, with heavy emphasis on using advanced technological tools such as blood tests, hydration tests and DEXA scans to track athletes' body composition. Prior to DEXA scan availability, Johnson's program measured athletes' body fat with skinfold caliper tests, with results tracked on a spreadsheet, according to one source who worked with athletic department dietitians.
"I had athletes express to me a feeling like they needed to be compliant with coaches' wishes in order to maintain their scholarships and be able to compete in the important races," the former employee said.
Johnson did not respond to The Oregonian's latest interview requests.